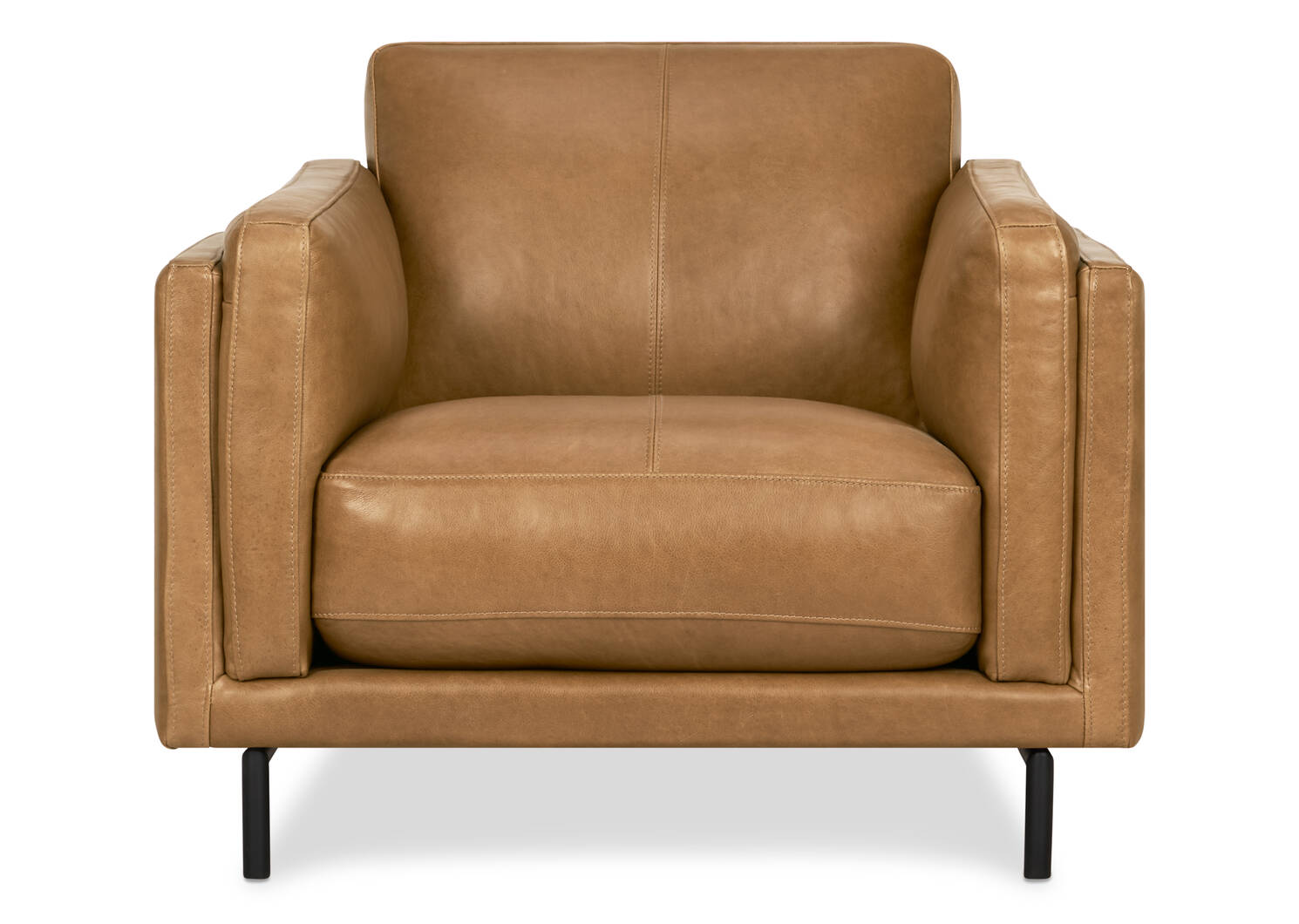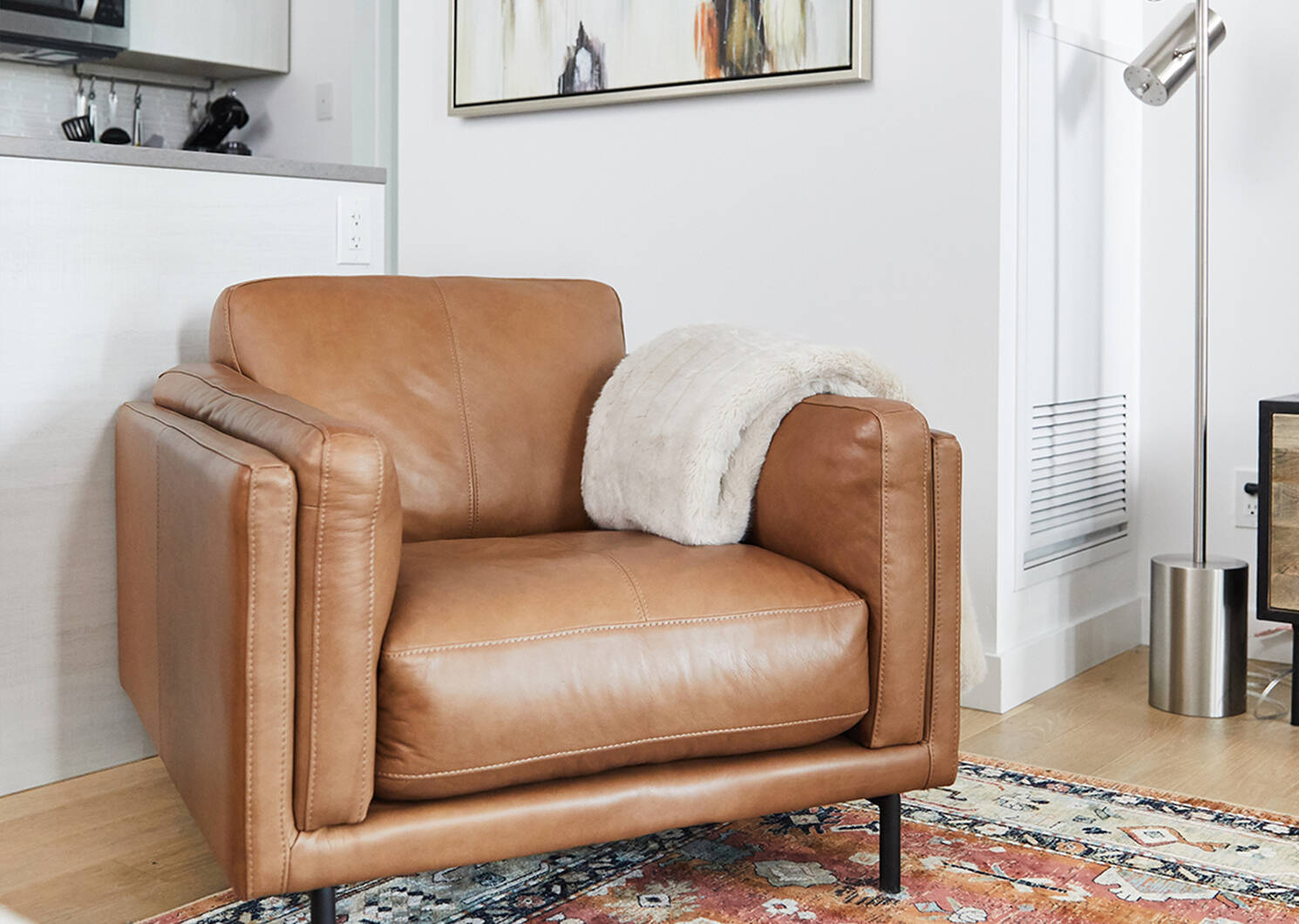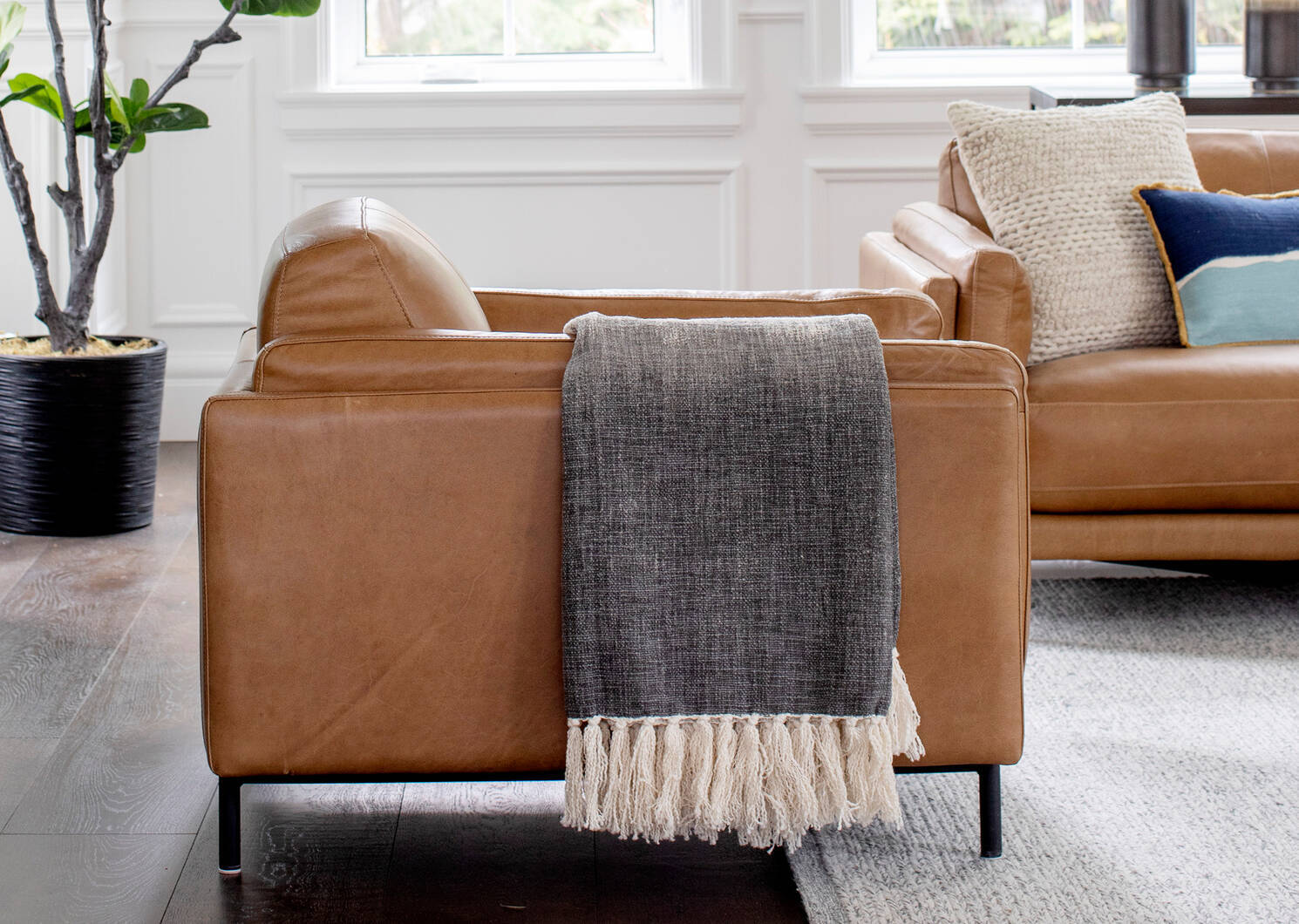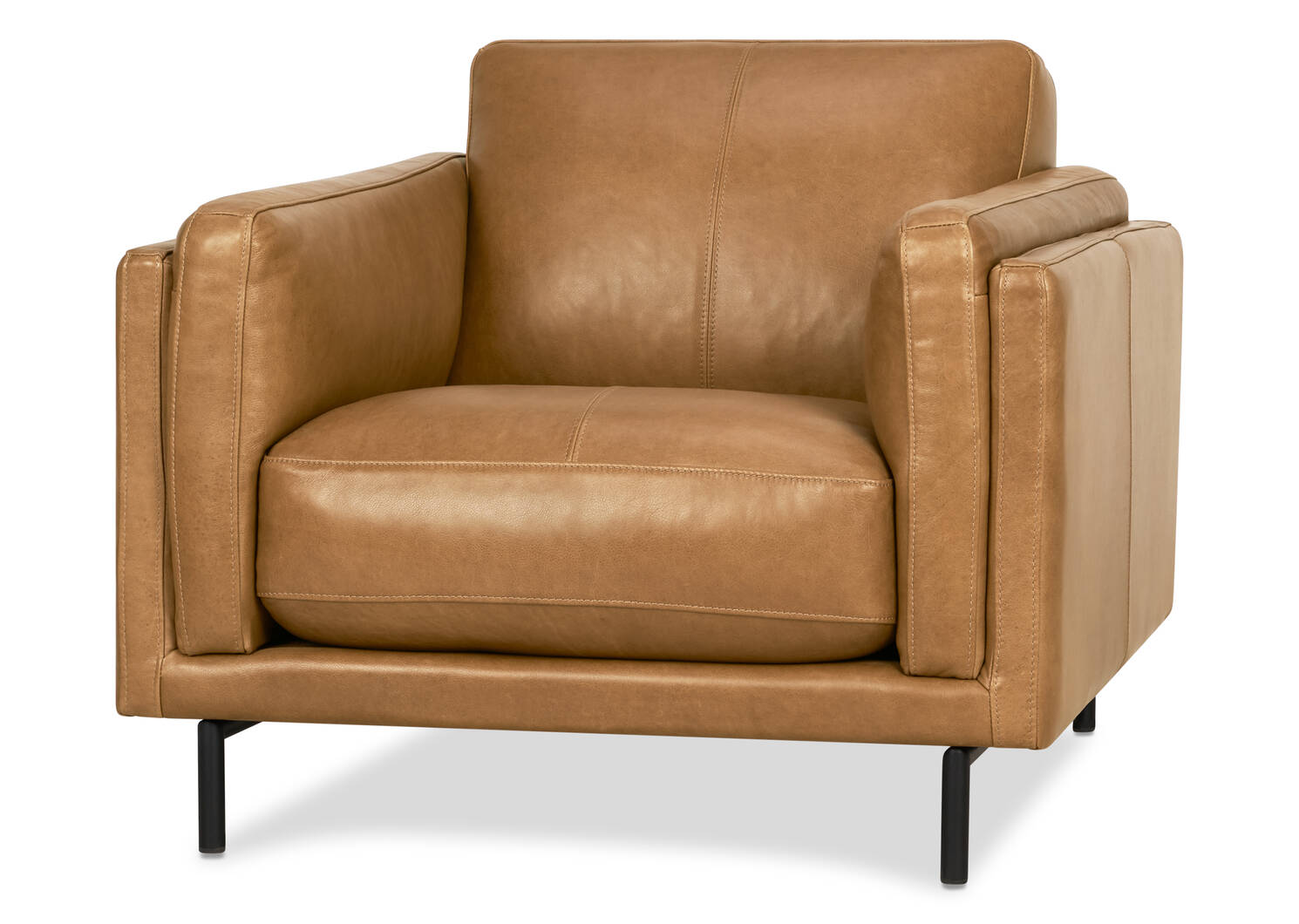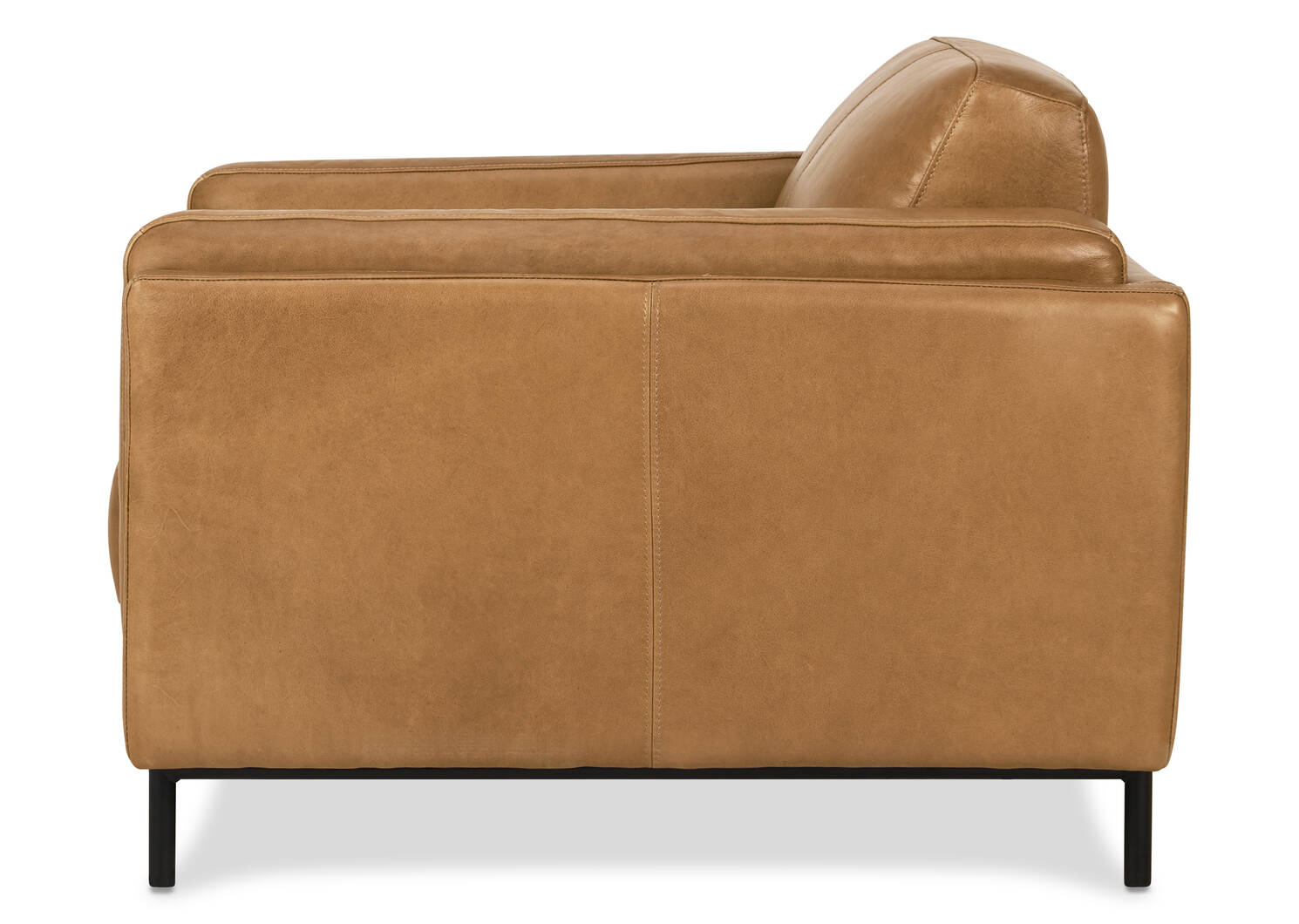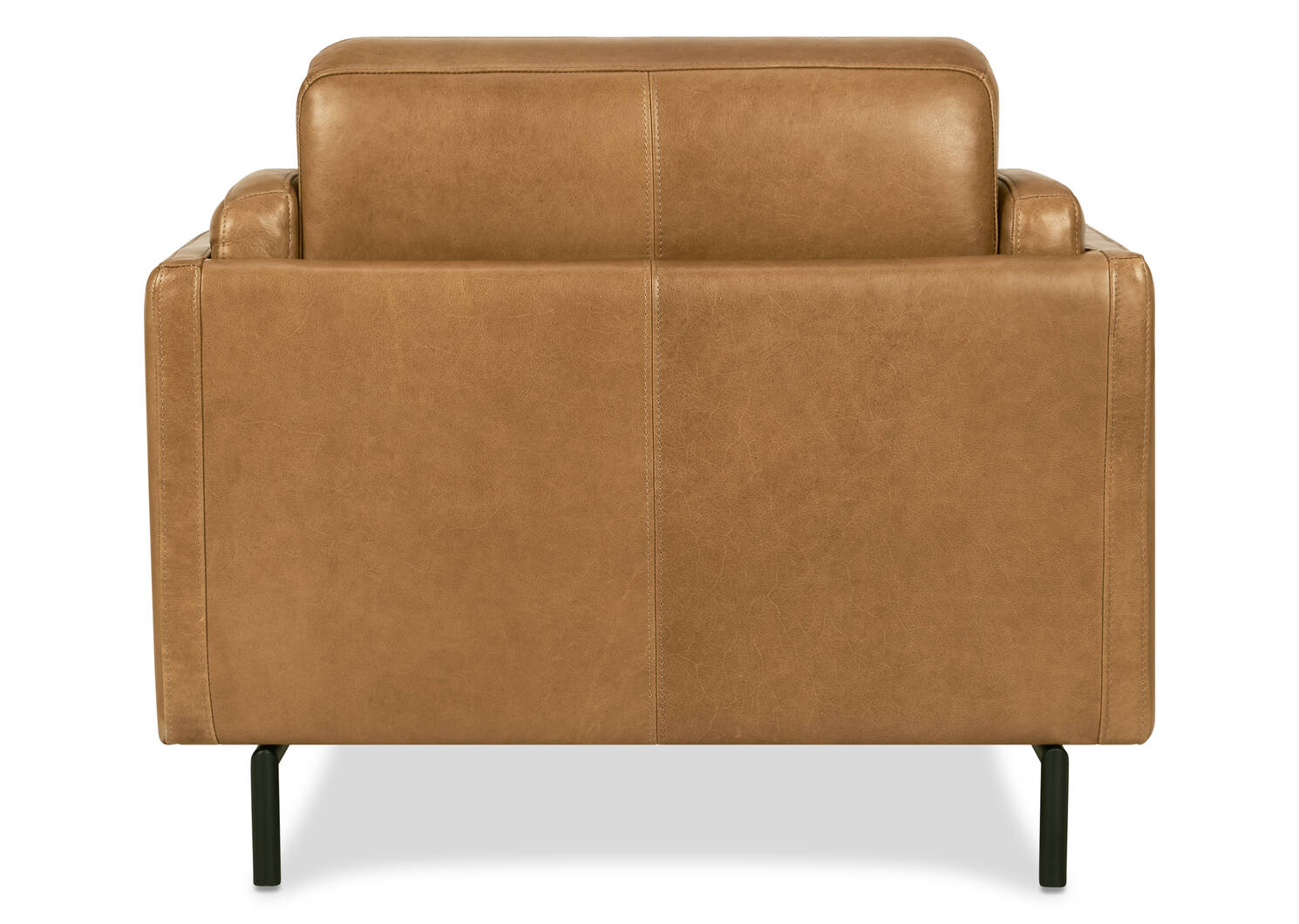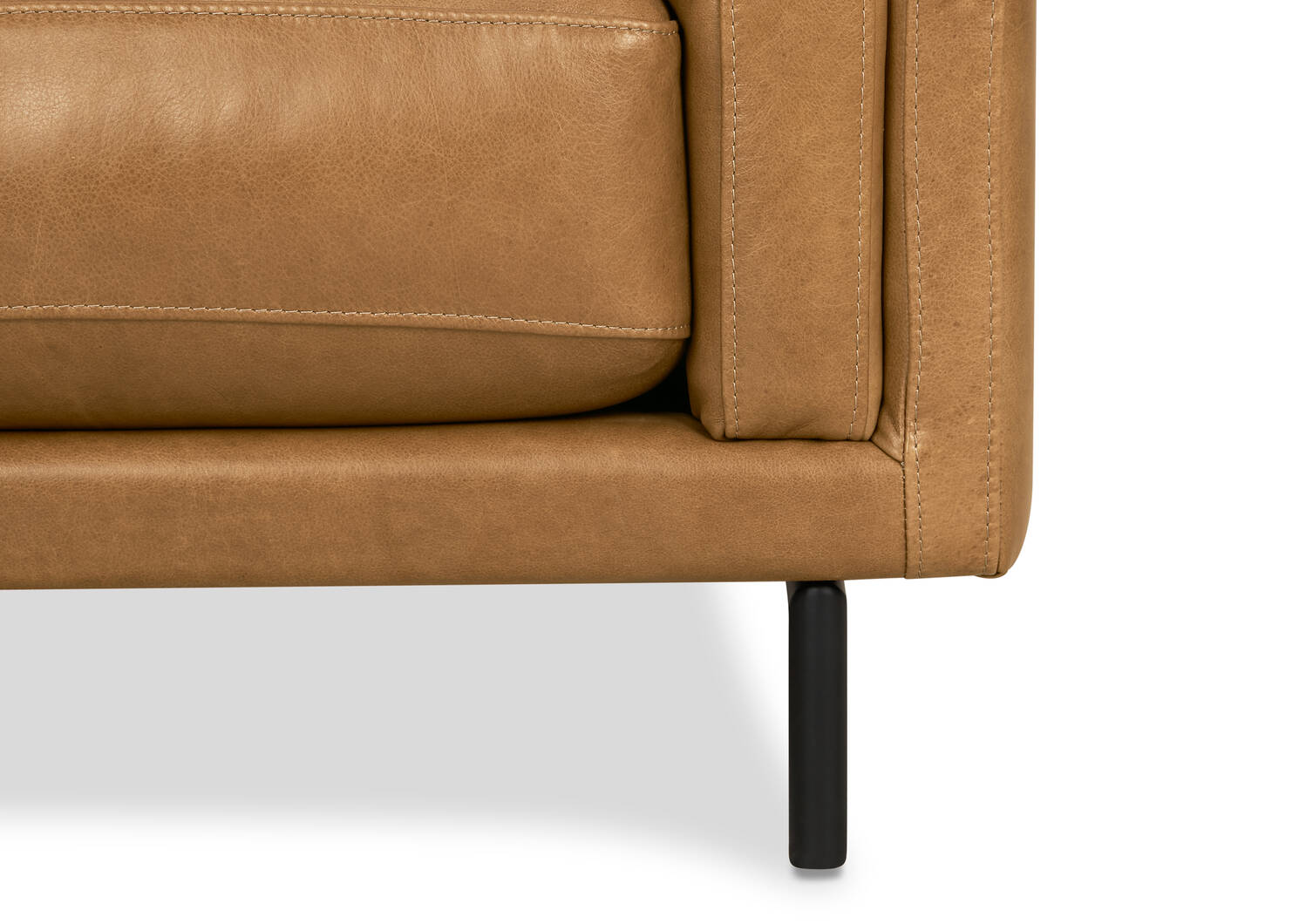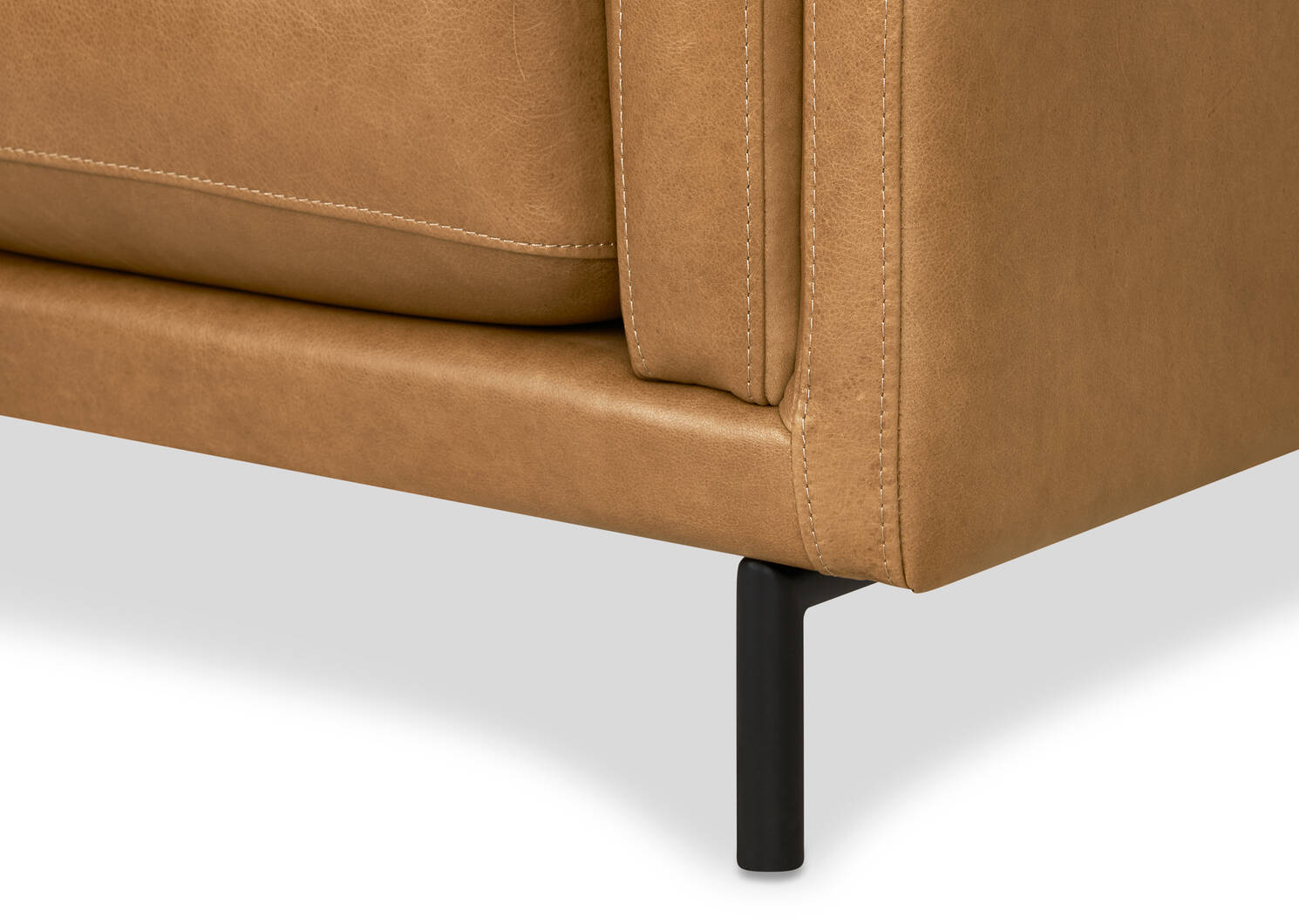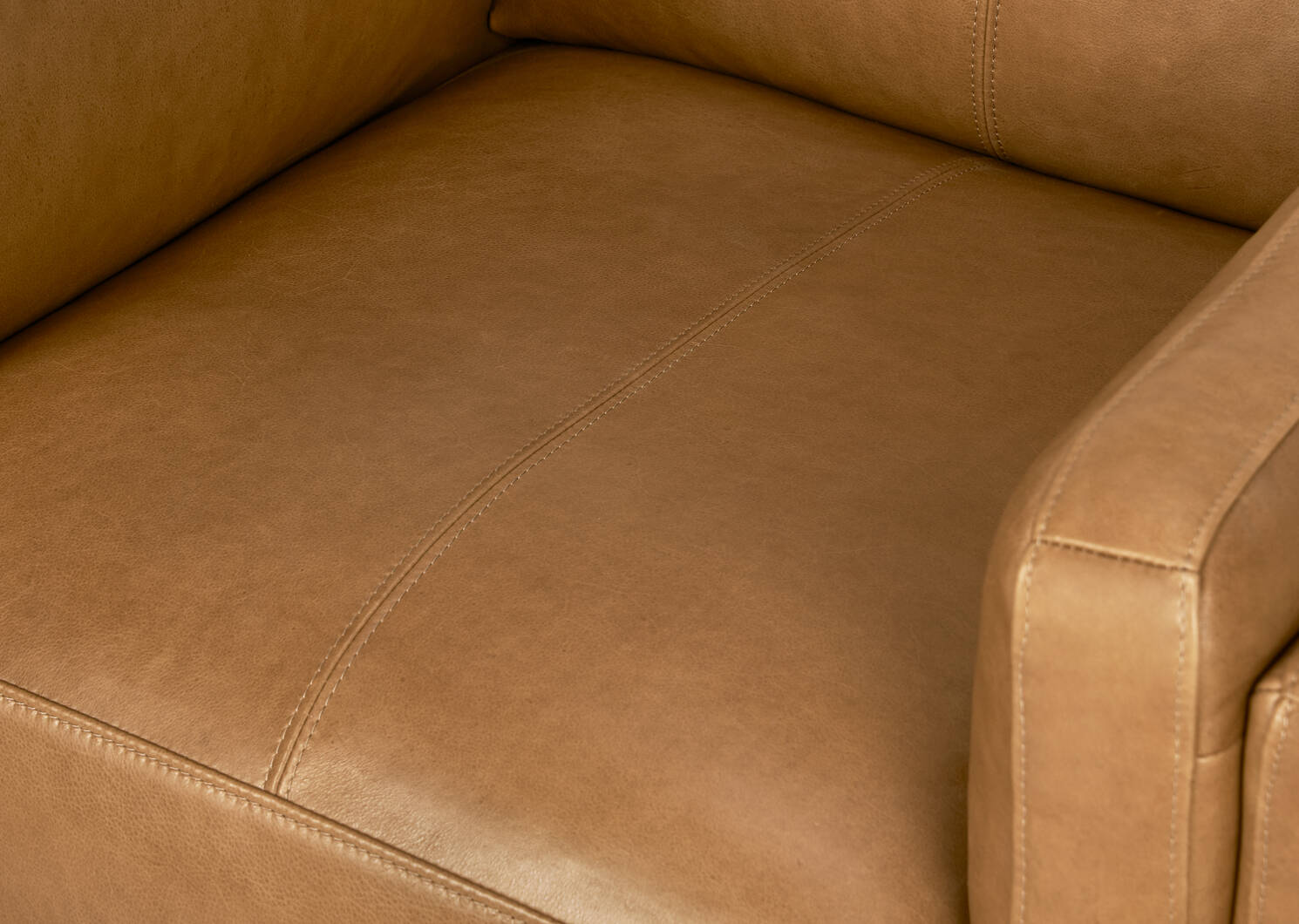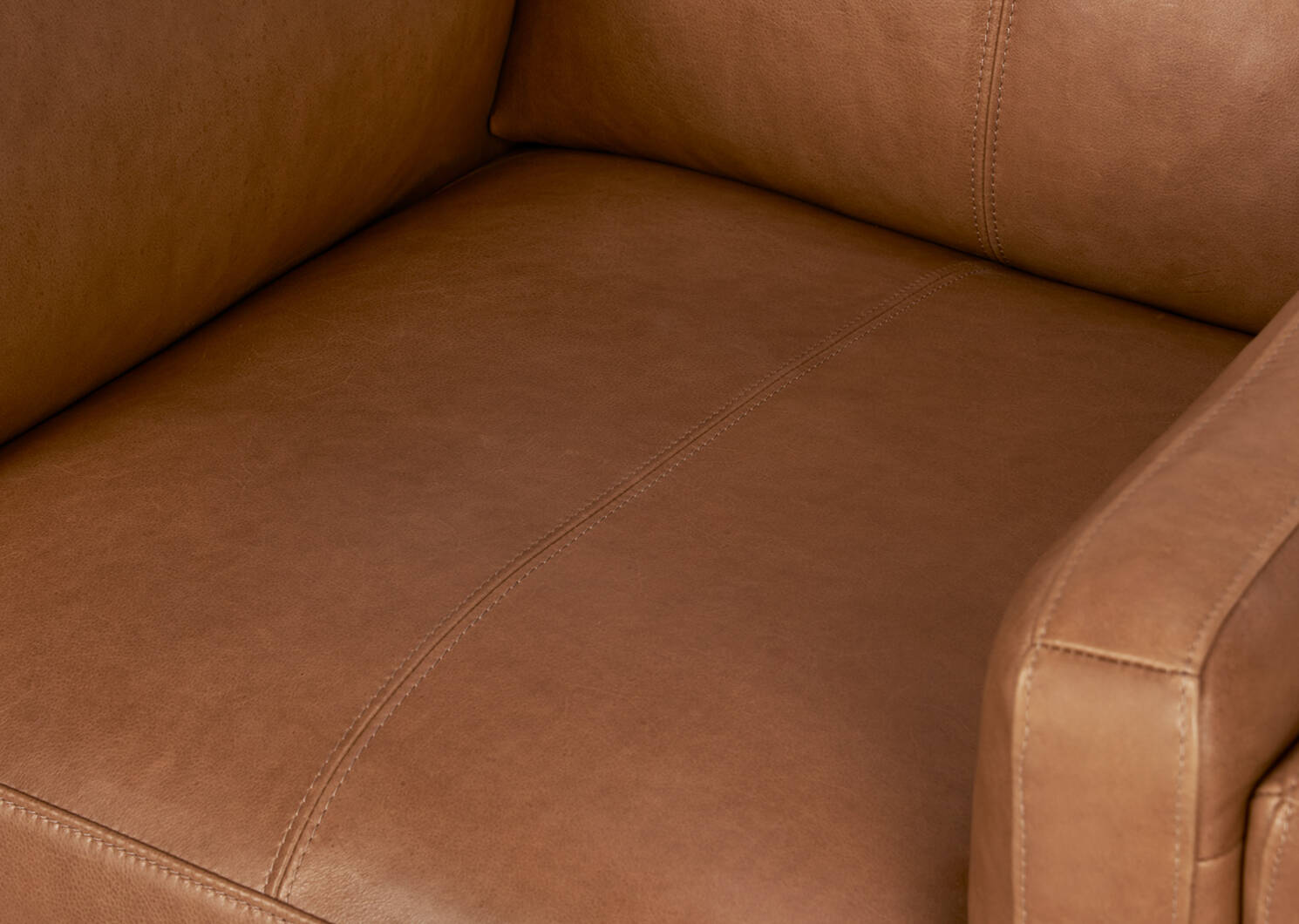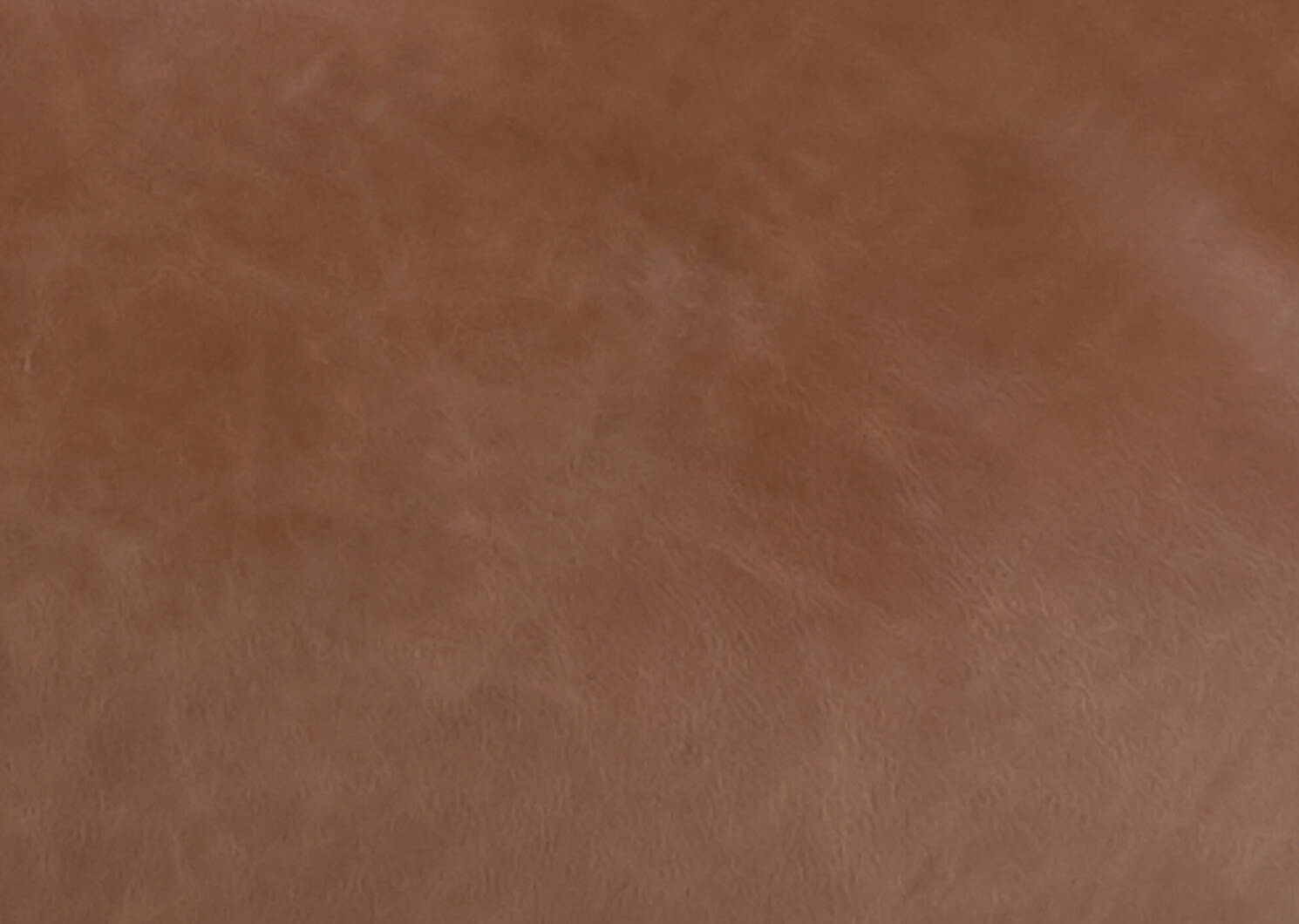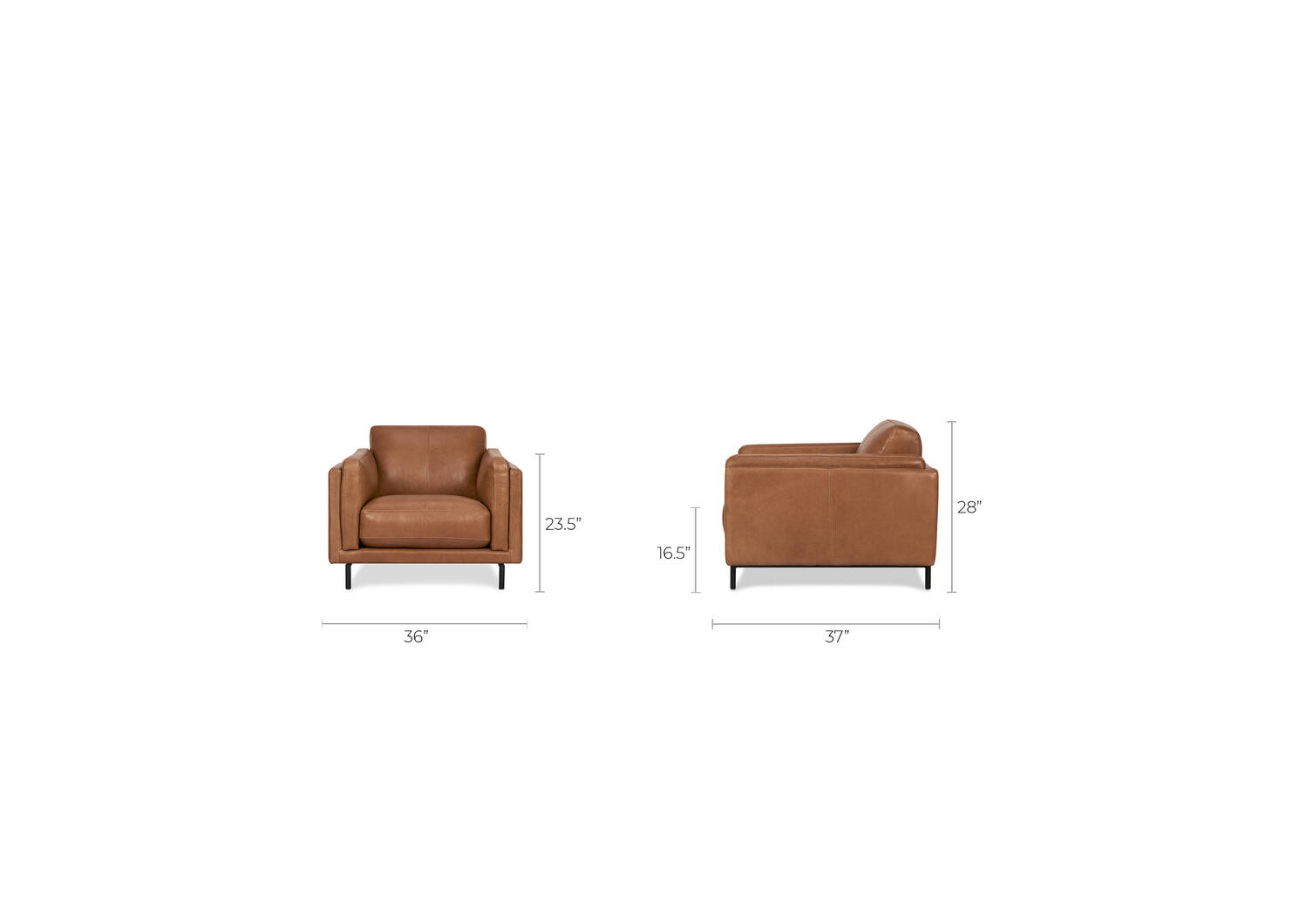 collection Renfrew est idéal pour les décor dont la palette de couleurs est plus froide.
See it in store
Product Specifications
Details
100% top grain leather

Character leather finish

Solid and engineered wood frame

Metal legs

Detachable legs

Foam core with a feather/fibre wrap seat cushion

Foam core with a feather/fibre wrap back cushion

Detachable back and seat cushions

Cushions are not upholstered on both sides

Protective performance finish applied to surface of leather

Made in China
Read more
Dimensions
Overall Dimensions: 36"W x 37"D x 28"H

Seat Width: 19"

Seat Depth: 24"

Seat Height: 16.5"

Arm Height: 23.5"

Leg Height: 5"

Package dimensions: 37" x 41" x 33"

Package weight: 99 lbs

Diagonal width: 46" (See 'How to measure' guide)
Read more
Care
Vacuum upholstery regularly

Wipe clean regularly with a soft damp cloth and dry

Avoid direct exposure to sunlight, heat sources and standing liquids

Use of a leather conditioner will help to prolong the life of your leather piece
Ooh Là Là Leather Care
We love leather furniture so much that we gladly search far and wide to find the perfect combination of quality, comfort, and style. It's hard work for us, but it's easy work for our customers to keep their leather looking good. How so? All you need to know to maintain your leather's look can be found in our care guide.

Check out our how-to's for leather care ▸
Assembly Instructions
Minor assembly required∙ Assembly included with White Glove Delivery Service
Warranty
Accidents Happen
This item is protected by the complimentary Diamond Kote Extended Protection Plan. Have peace of mind knowing that you are covered against most accidental stains, rips, tears, and burns* for five years. You pay no deductible and Diamond Kote will take care of removing the stain or repairing your upholstery.*
For more information, click here.
*Some exceptions apply
Shipping & Returns
Before you buy, make sure it fits!
Visit our How to Measure page for advice on properly measuring your space prior to delivery.
Choose from three shipping methods to bring your new furniture home. Leave the heavy lifting to us with White Glove Delivery service for only $199*. We also offer Threshold Delivery for $89* and free Contactless Warehouse Pickup. *Within designated delivery zones, up to 7 items included.
Furniture accompanied by an original receipt can be returned within 14 days of delivery or pickup. All furniture is subject to a 15% restocking fee.
Featured Highlight
Character Leather
Including colour variations and natural markings like scratches, each piece is truly unique.