Urgent – Product Recall
Dash Floor Lamp recalled due to risk of fire hazard.
Contact customercare@urbanbarn.com if you purchased this product.
Product Description
This recall involves the Dash Floor Lamp (sku: 140079) sold primarily at Urban Barn. The recalled product is a black metal floor lamp, with a curved body including four exposed vintage bulbs. The lamp base measures approximately 62 cm (24.5 inches) long and 20 cm (8 inches) wide, and the lamp is 176 cm (69.25 inches) high. The affected model number is 56006 and the UPC is 2050000387807. The UPC can be found on the underside of the lamp.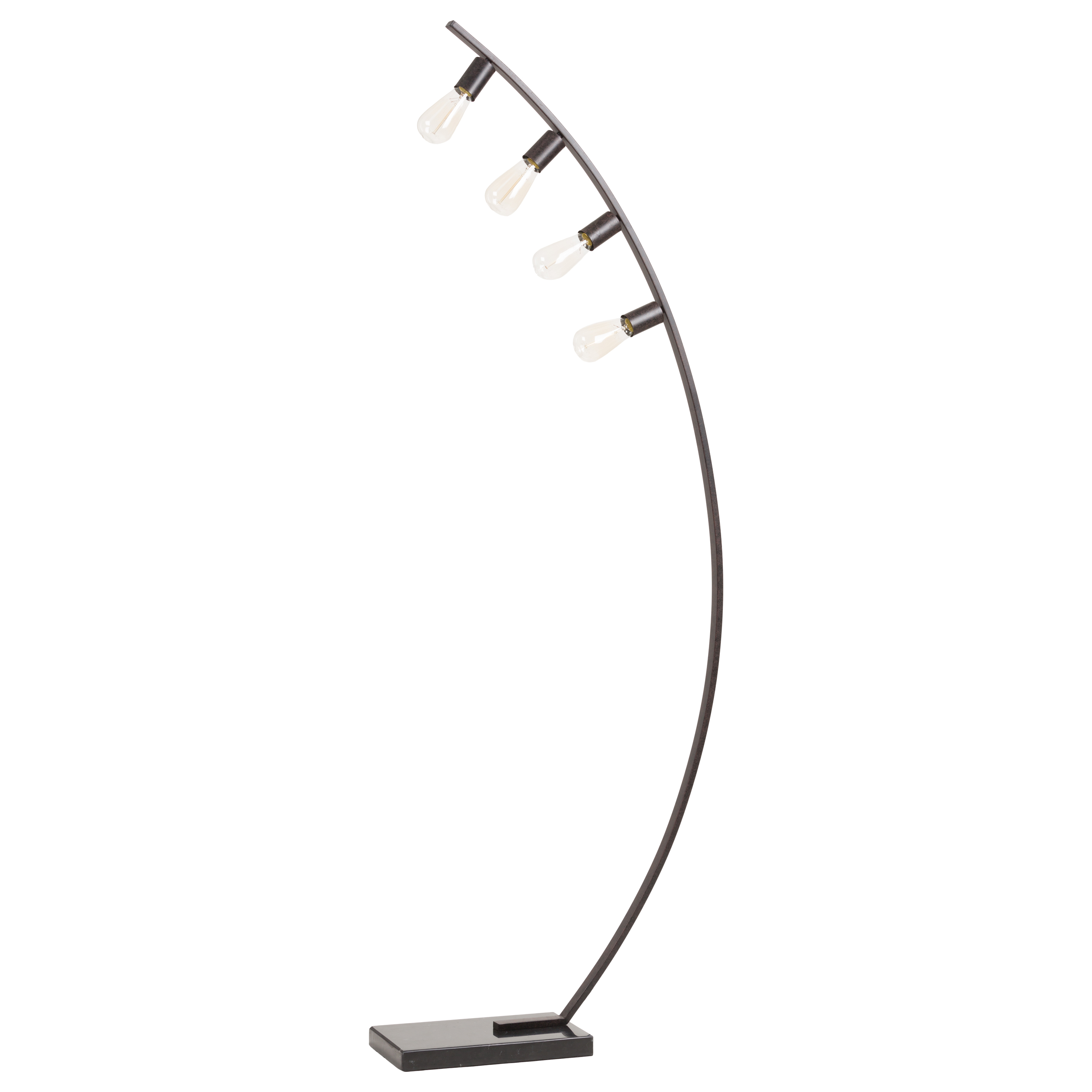 Hazard Identified
The foot switch may overheat, posing a fire hazard.
As of April 9, 2021, the company has received 3 reports of melted floor switches in Canada, and no report of injuries.
Time Period Sold
The affected products were sold from February 2015 to April 2018.
What you should do
Consumers should immediately unplug the recalled lamp. Those who purchased the lamp from Urban Barn should contact Urban Barn Customer Care for a refund by email in English: customercare@urbanbarn.com or in French: serviceclientele@urbanbarn.com, or visit their website at www.urbanbarn.com. Consumers who purchased lamps from other retailers may contact Zuo Modern Canada at info@zuomod.ca or by telephone at 514-382-6661, Monday to Saturday 8:00 AM – 4:00 PM EDT. Proof of purchase may be required. We will require further information from you, including proof of disposal, before a refund can be issued.
Please note that the Canada Consumer Product Safety Act prohibits recalled products from being redistributed, sold or even given away in Canada.
Please initiate a recall if you have further distributed this product.
This recall may be monitored for compliance by Health Canada.
Health Canada Recall Notice is online at https://healthycanadians.gc.ca/recall-alert-rappel-avis/hc-sc/2021/75419r-eng.php
This recall is also posted on the OECD Global Portal on Product Recalls website (https://globalrecalls.oecd.org/). You can visit this site for more information on other international consumer product recalls.