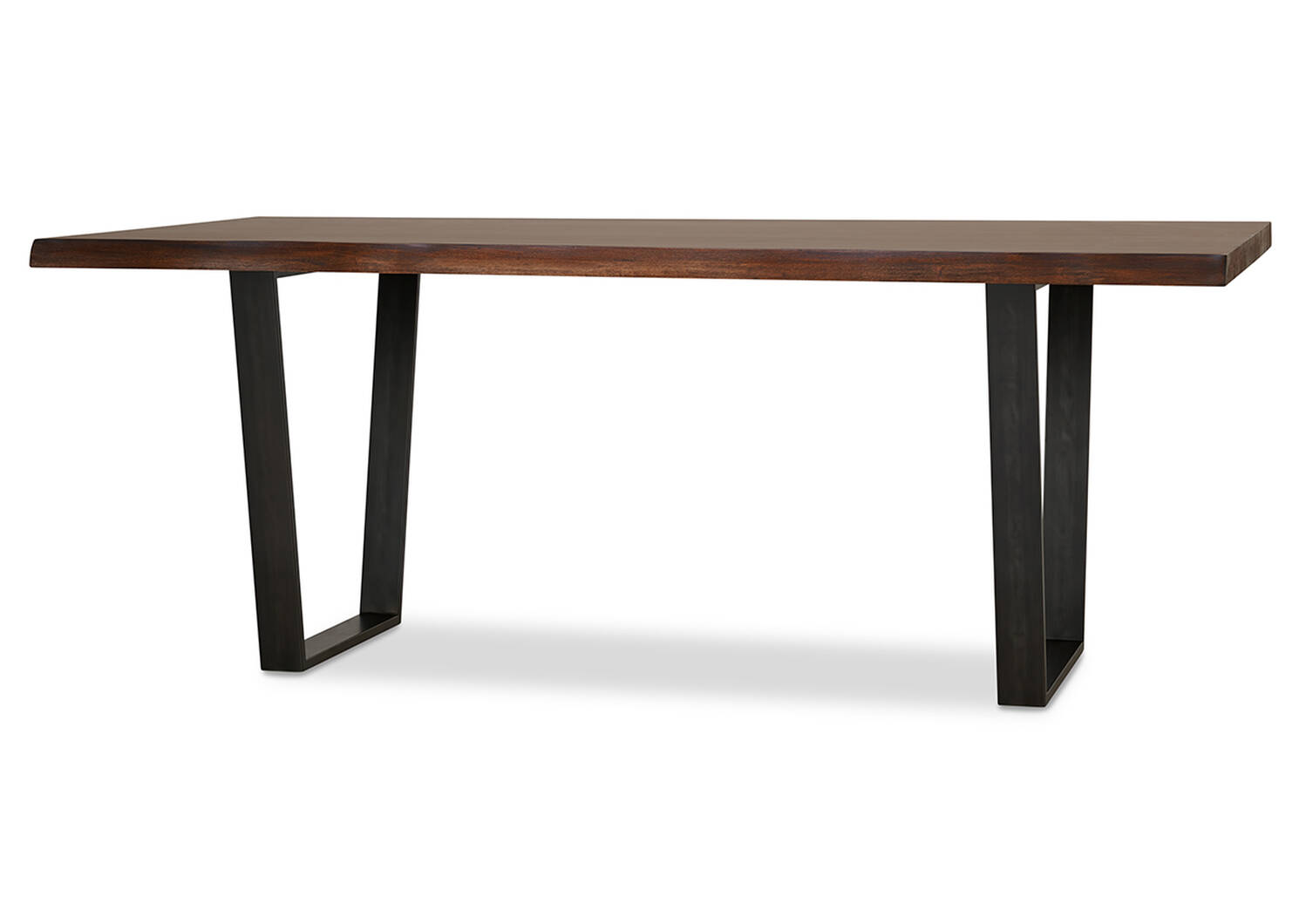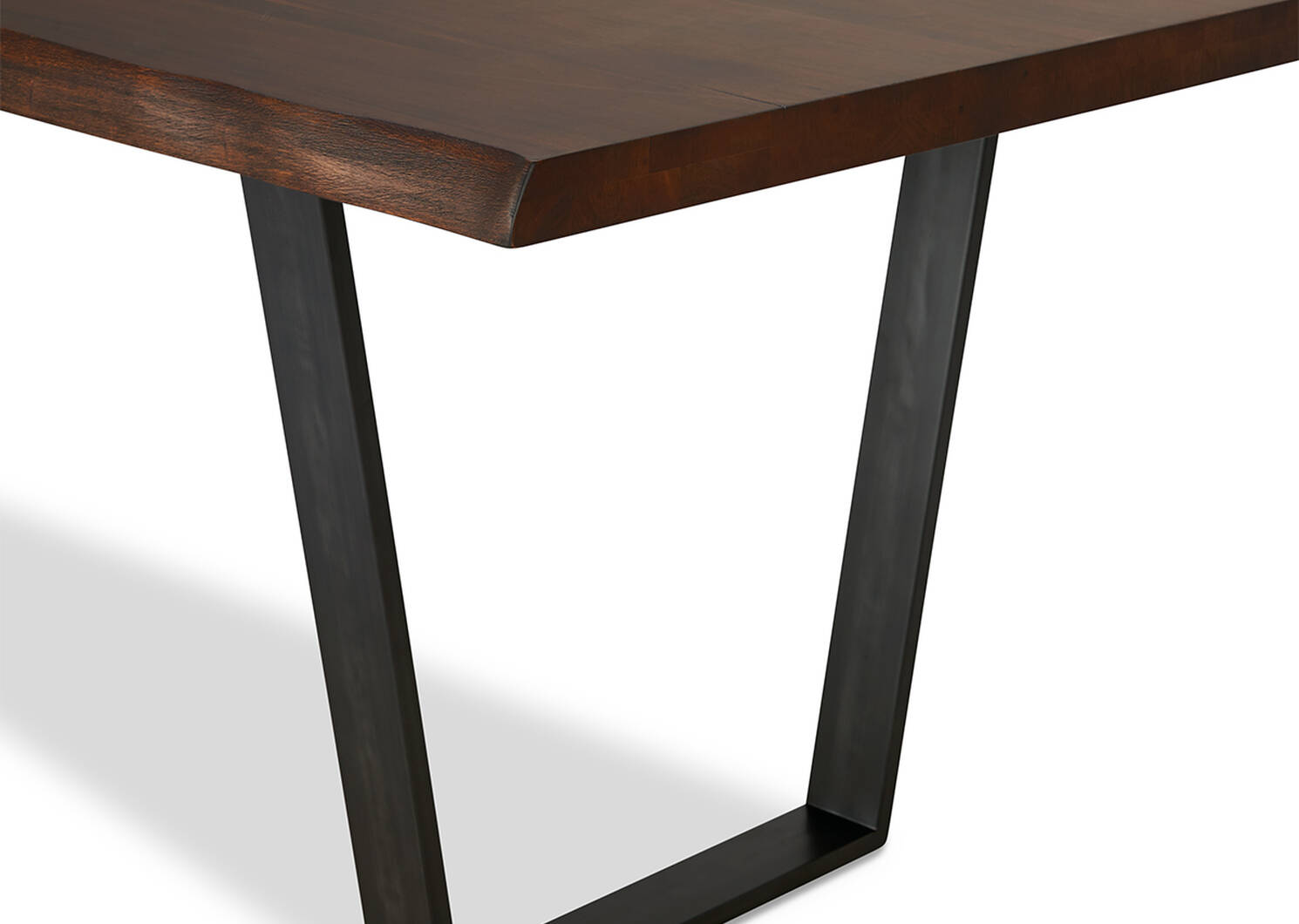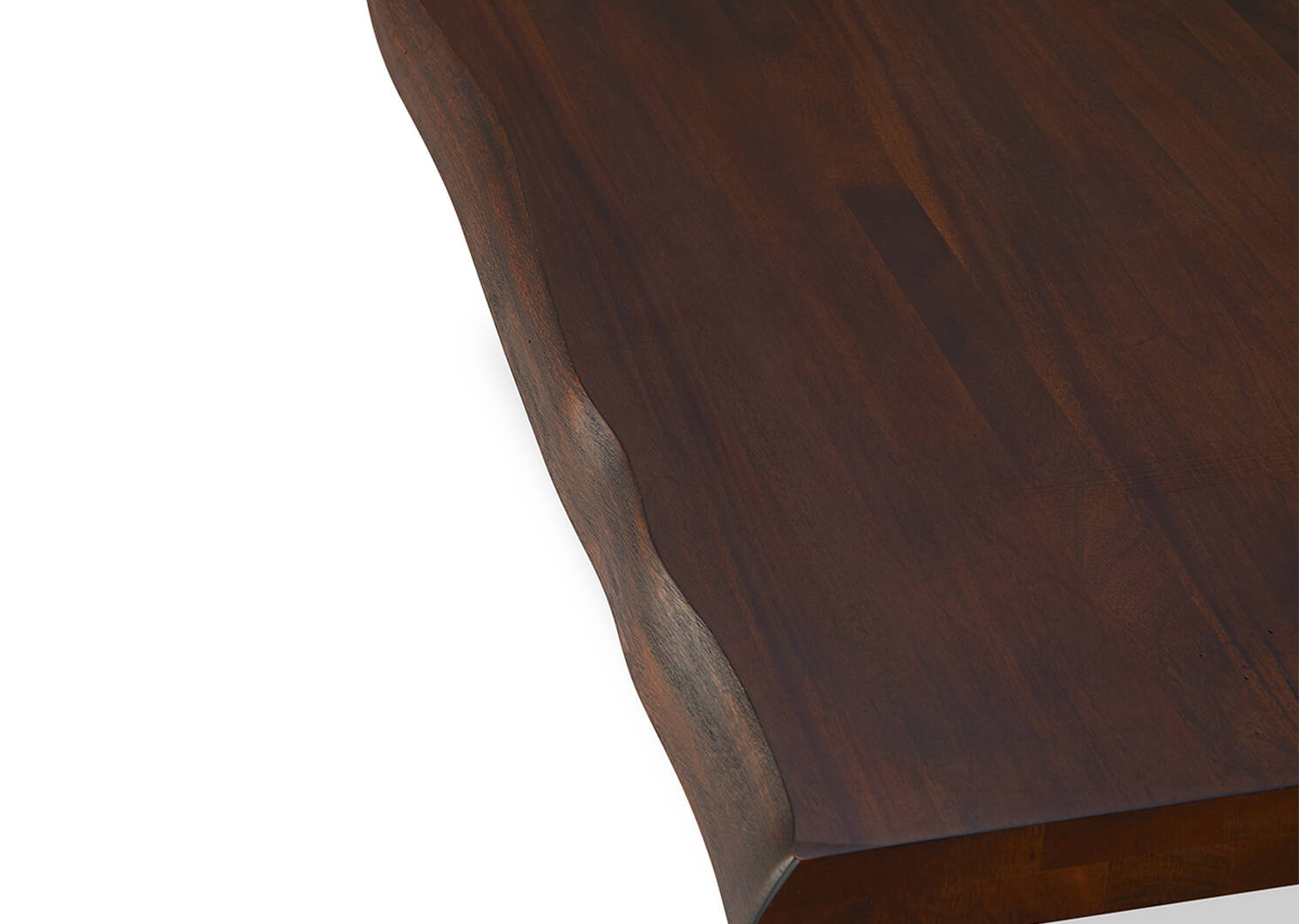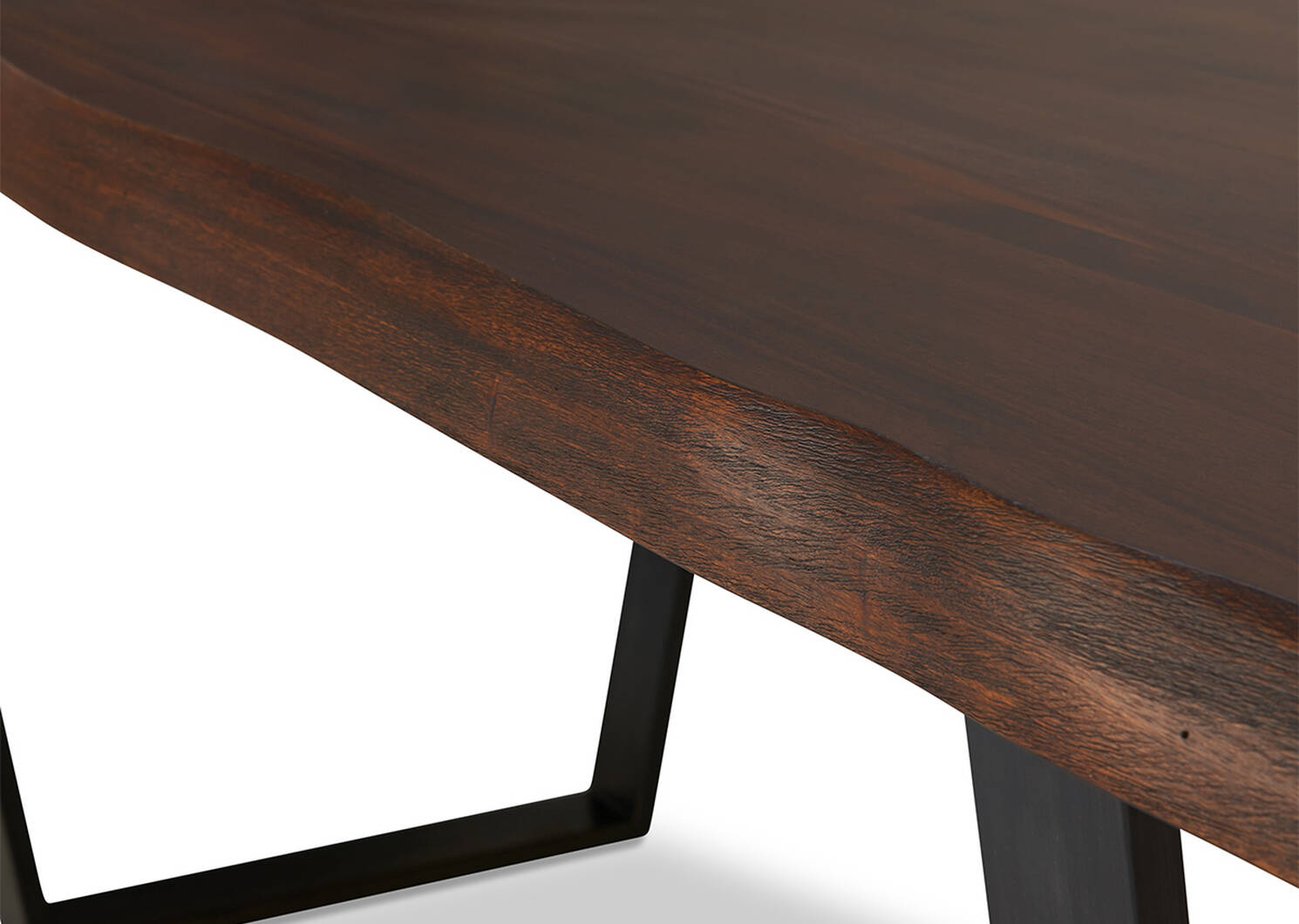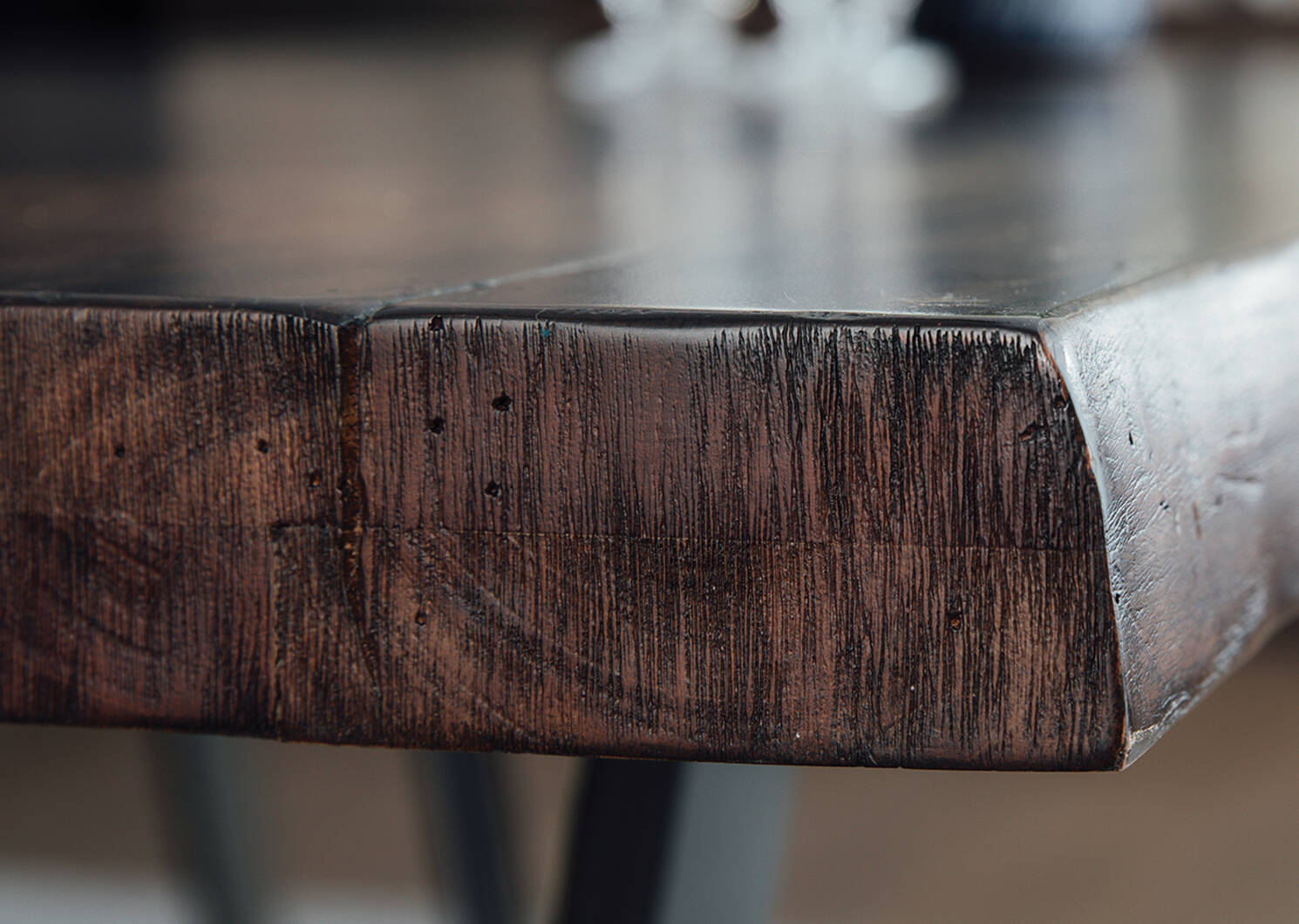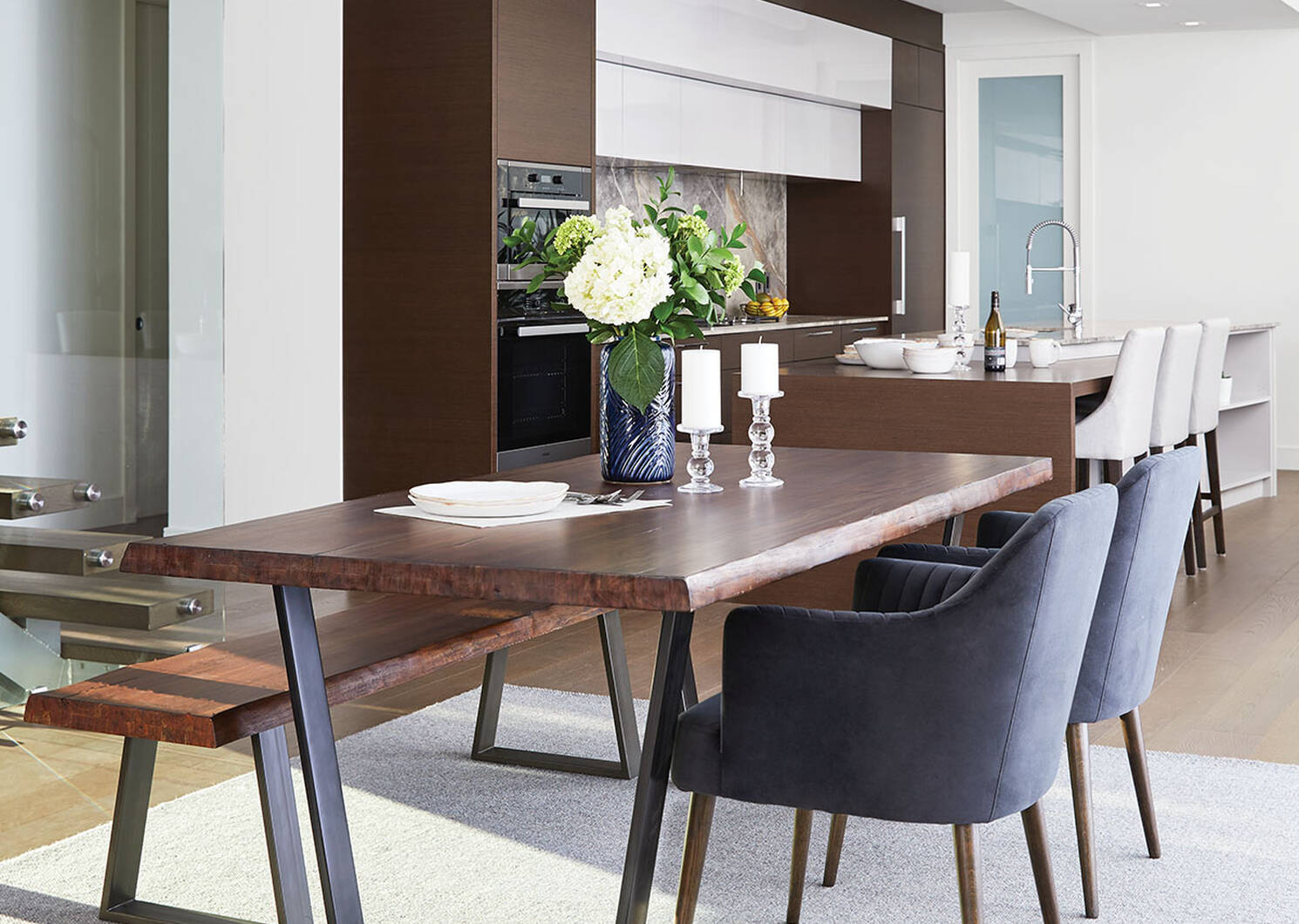 Details
Live on the edge with the Kali dining collection. Constructed from solid Mahogany, this collection features a "live edge" design detail and an industrial inspired black metal base. Pair this table with the matching Kali bench for a completed look that is rich in both color and design
urbanbarn.com customer service 1-855-415-9277 customercare@urbanbarn.com Prices and availability are subject to change from the time and date you print this page.
$1,199.00 $799.99
SKU 213258
Live on the edge with the Kali dining collection. Constructed from solid Mahogany, this collection features a "live edge" design detail and an industrial inspired black metal base. Pair this table with the matching Kali bench for a completed look that is rich in both color and design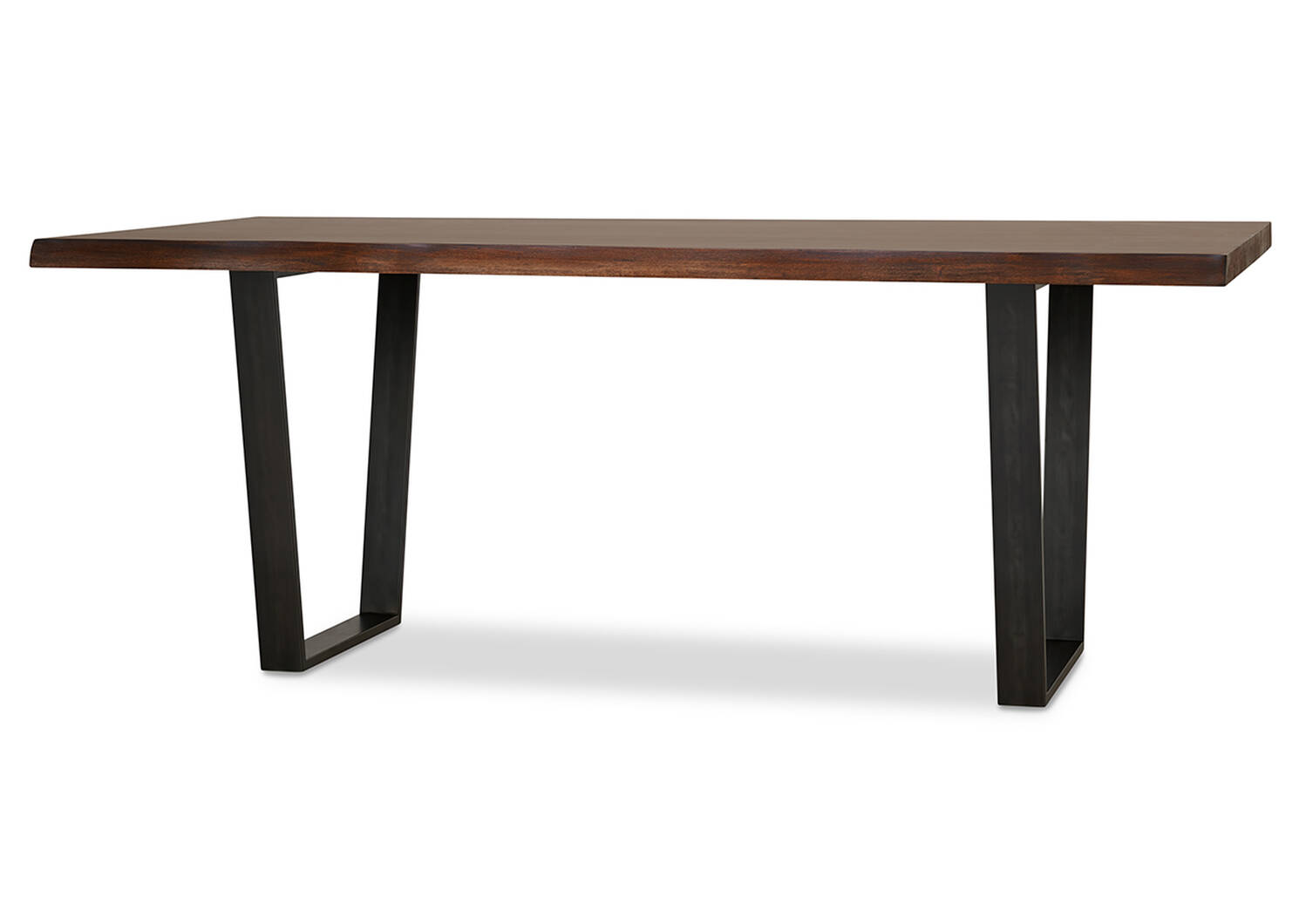 SWATCHES
Details
Solid Mahogany with steel frame

NC Lacquer finish

Manufactured live edge provides an authentic natural look with more efficient utilization of our natural resources

Imported
Dimensions
Overall Dimensions: 78"W x 40"D x 30.25" H

Width Between Table Legs: 48"W

Clearance: 28.25"H
Care
Please keep in mind that solid wood is sensitive to changes in humidity.

Dust frequently with a clean, damp, lint-free cloth. Frequent dusting will remove abrasive buildup which can damage a finish over time.

Avoid using oily polishes or waxes and chemicals, and avoid exposing your furniture to strong sunlight, heat outlets, open windows or standing liquids.

Apply a quality furniture polish to equalize sheen and protect against marring.
Good Wood Care
Our incredible selection of wood furniture is all about looks that last. We work hard to source quality wood products by selecting a wide range of styles that fit all sorts of lifestyles. So, we want to help you keep your wood furniture as beautiful as ever with a few tricks of the trade.

Read more about how to care for your wood furniture ▸
Love our stuff, but need to make a return or exchange?
Furniture and large accents accompanied by an original receipt can be returned within 14 days of delivery or pick up. All furniture are subject to a 15% restocking fee. Returns cannot be done in-store and must be arranged by our Customer Care Centre. If you wish to make a large accents or furniture return, contact Customer Care at 1-855-415-9227. An original receipt must be present when arranging returns.
Learn more