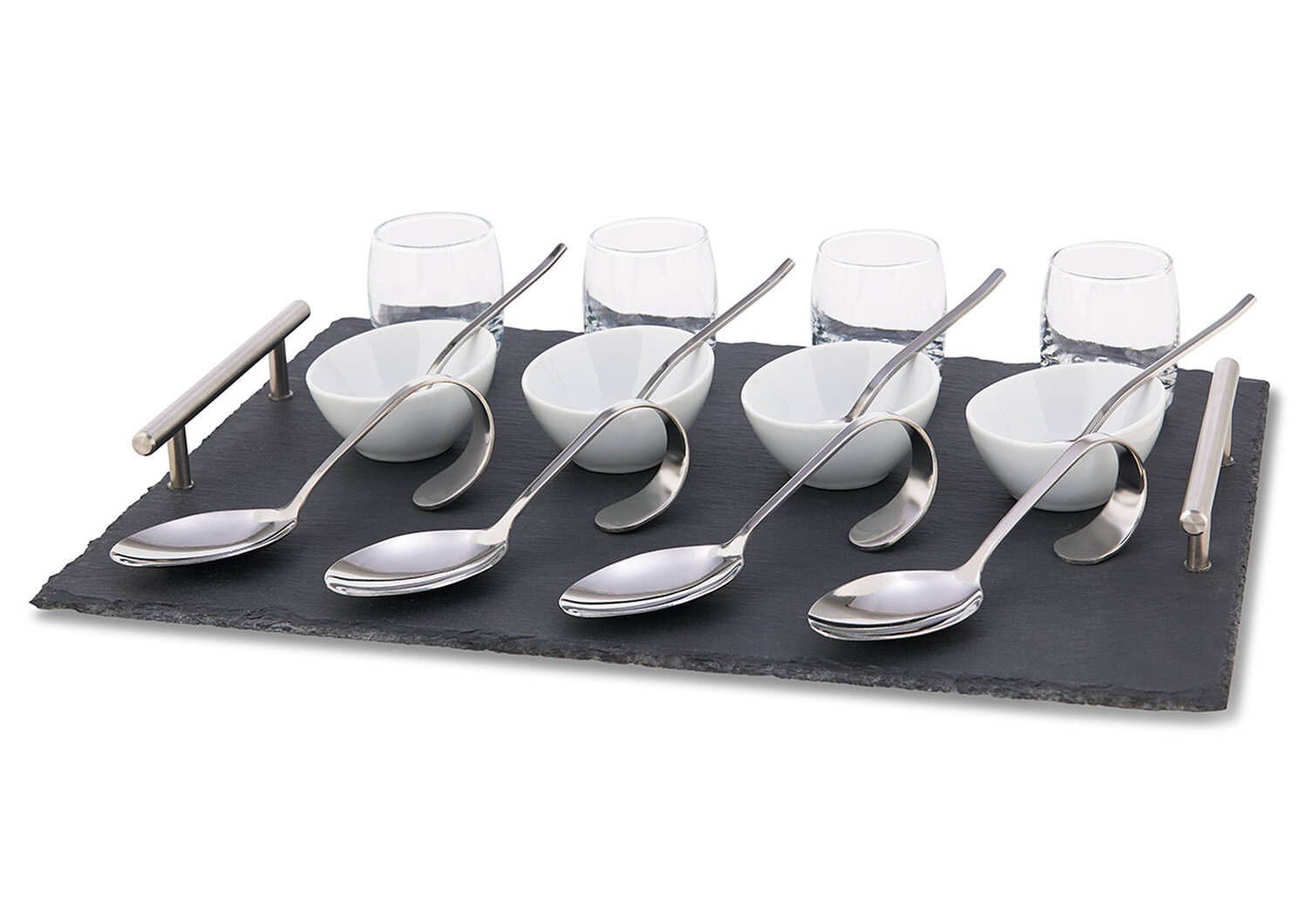 Details
Blank slate. The Boca Tapas Set provides the perfect backdrop for your signature spread.
See it in store
Details
Slate tray with natural edge and stainless steel handles.

Ceramic bowls with high-gloss finish.

Clear glassware.

Stainless steel spoons.

Set of 17 includes 4 bowls, 4 glasses, 8 spoons and 1 serving tray.

Imported
Read more
Dimensions
Tray: 15.75"W x 11.75"D x 1.75"H

Bowls: 2.75"W x 2.75"D x 1.5"H

Glasses: 2"W x 2"D x 3.25"H
Care
Hand wash recommended.

Do not submerge tray in water.
Love our stuff, but need to make a return or exchange?
Furniture and large accents accompanied by an original receipt can be returned within 14 days of delivery or pick up. All furniture are subject to a 15% restocking fee. Returns cannot be done in-store and must be arranged by our Customer Care Centre. If you wish to make a large accents or furniture return, contact Customer Care by email at customercare@urbanbarn.com. An original receipt must be present when arranging returns.
Learn more