Your home is who you are
It's where you open the front door and breathe easy because you belong. The pictures are on the wall, travel mementos on the shelf and coffee mugs in the cabinet — this is where you live life, from celebrating milestones to eating take-out on the couch. It's real and functional and where you feel like yourself.
At Urban Barn, we're inspired to help you create a home that expresses who you are. Let's make it yours with beautiful, well-made furniture and accents — we curate accessible home décor for design-conscious people. Come in and discover inspirational pieces to fit your vision of a space you proudly call home.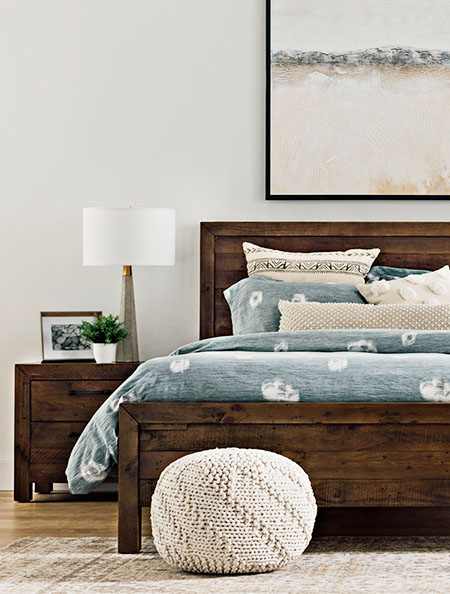 The first Urban Barn opened over 30 years ago with wooden floors and a big farmhouse door, a rustic space right in the heart of the city. Since then, this contrast has been at our core: we balance a range of designs from urban contemporary to modern rustic for people who live in cities, suburbs and lakeside towns.
We love being part of our communities, from Victoria to Vaudreuil. We invite you to discover beautiful and genuine living, wherever you live. Come in and feel right at home with Urban Barn.
How do we make millions of Canadians feel right at home?
Give a little more than expected
We started our business by asking people what they wanted. Then we created Urban Barn as a furniture and home décor destination where you get a little more than what you'd expect and can discover what makes a home just right.
Discover and share inspiration
We search the world to discover inspiration for our colours, prints, textures and ideas. But we also like to get inspiration close to home from our customers. This gives us everything we need to move into each season creating collections that excite.
From our home to yours
A visit to one of our stores should evoke a sense of curiosity, discovery and delight. We love to help you feel confident and excited about the products you buy from us, and most importantly we want you to feel right at home in our home, and in yours.
Repeat steps 1-4 all over the country
We've been growing new stores since 1990. Today you'll find us as far west as Nanaimo, BC to as far east as Boucherville, Quebec.

Sébastien Fauteux, Creative Director
How we became Right at Home
1990
Rick and Craig, two childhood friends from Virden Manitoba, open our first retail store at 12th and Cambie in Vancouver. Shortly after, Sébastien joins the company and he's still with us today. The three could be seen driving around in purple vans delivering furniture..
2001
The 90's are in the rear-view mirror and nine Urban Barn stores can be found from BC to Manitoba. Ontario followed with our first store on Queen Street West in Toronto. Drop by and say hi if you're in the neighbourhood.
2007
Time to really grow! Enter the Stern Group, who would eventually become majority owner of Urban Barn. Today we remain 100% Canadian owned.
2010
Retail ace Linda Letts, joins Urban Barn as its new President. Sales and expansion accelerate. Rick and Craig retire.
2012
The first year of Blanket the Country in Warmth is launched where for every $5 donation, we deliver a new fleece blanket to a local shelter. The campaign continues to reach more and more Canadians in need every year.
2015
We open our first two stores in Quebec and launch our online store.
2016
To further support the communities where we live and work we launched the Give & Take program in Ontario allowing home delivery customers to have their old furniture picked up and donated to Habitat for Humanity.
2020
Urban Barn gets a brand makeover with a refreshed look, updated logo and newly designed website.
TODAY
We are firmly planted in over 50 communities from BC to Quebec and have over 650 team members.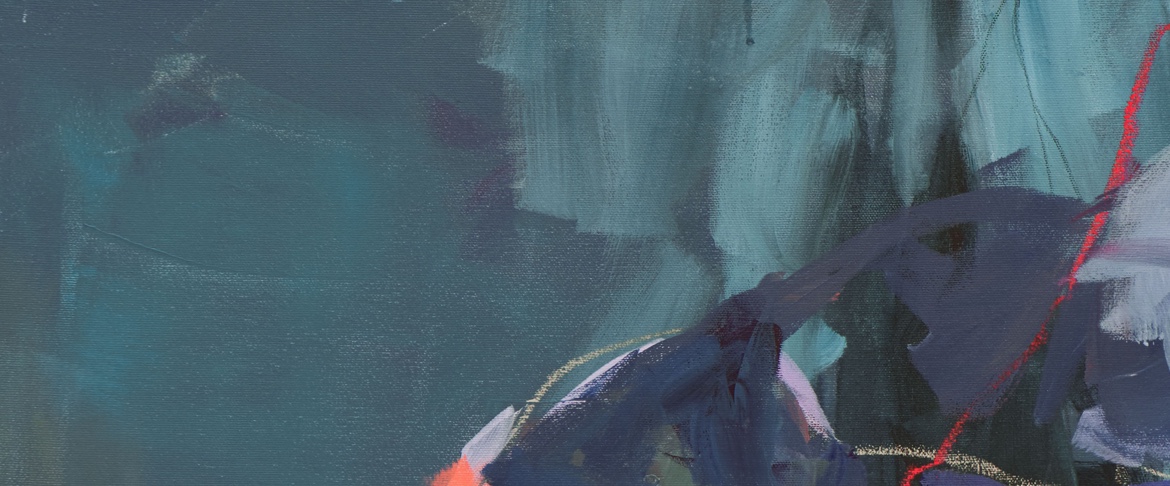 Linda Letts, President of Urban Barn
Our
values
Be respectful
of our world, communities, customers and colleagues
Be relevant
be open to learning, ready for change & continuously raise the bar
Be fun
see the lighter side, be energetic and vibrant
Be stylish
in our design choices, appearance and demeanour
Be open
celebrate differences, think creatively, and seek understanding
Be authentic
to our brand, our values and the experiences we deliver