Hosting For The Holidays
FROSTY WINTER TALES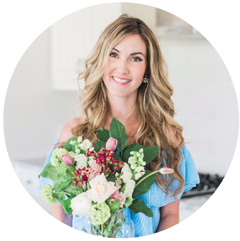 Get inspired for the holidays by@chandeliers.and.champagne and her touch of pastel Christmas decor.
"Right now our home feels like a winter wonderland, and I couldn't be happier"
- Holly,
Holiday Wishes: Dreaming of a pink Christmas? Well you're in luck. There's pastels and sparks of glitter dancing in your head from Holiday Wishes. Soft, feminine and pretty blushes of ballet pink, shimmering glitter ornaments and accents, gilded furniture and cozy, soft textures make for a girls best friend this holiday season.
Frosty Winter Tales: An icy winter wonderland meets the woodland country in the rustic and cool Frosty Winter Tales for a casual, laid-back and chill Christmas. Pale blues, soft, natural textures, weathered woods and antique finishes bring the timeless and charming rustic holiday home.