Sébastien Fauteux is the Creative Director at Urban Barn. Sébastien and his team work hard to bring innovative, fun, beautiful, and eclectic furniture and accents for every new season to our stores across Canada.
Their ideas and inspiration come from an array of sources including the fast-moving world of fashion, travel, nature, and even the weather.
This Fall, we're looking at each of the season's colour stories. The last of the season is Midnight in Marrakech.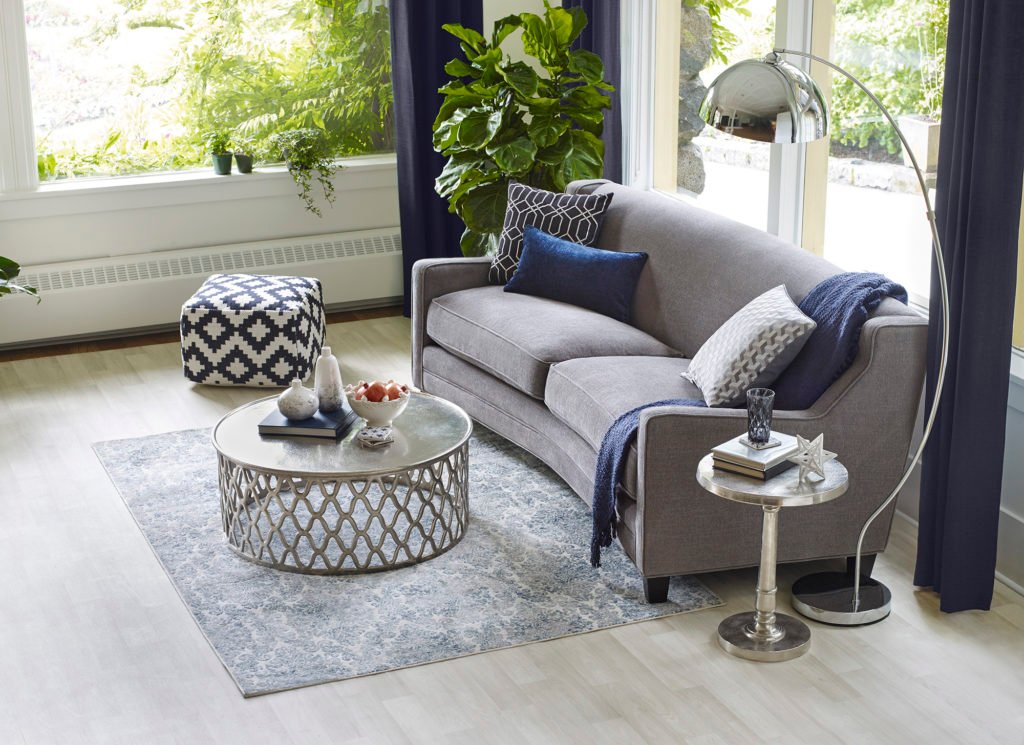 Featured: Arianna Sofa – Silas Granite; Ashbury Coffee Table; Nat Accent Table; Fatima Cotton Pouf; Blanche Bird Serving Bowl; Taza Coaster Set; Kassia Rug; Diamant – Grey; Mathis Floor Lamp; Allen Toss; Clooney Toss – Navy; Aya Toss; Kaden Panel 96 – Navy.
Midnight in Marrakech is a classic color palette where black, grey, and white take a step back and allow hues of blues to really stand out and shine. The story was inspired from Greek tiles and ethnic patterns, blended with modern twists of excitement.  The ever-popular trend in blue pieces; shades of Skyfall, Midnight and Indigo layered together gives 'blue' a whole new must have look.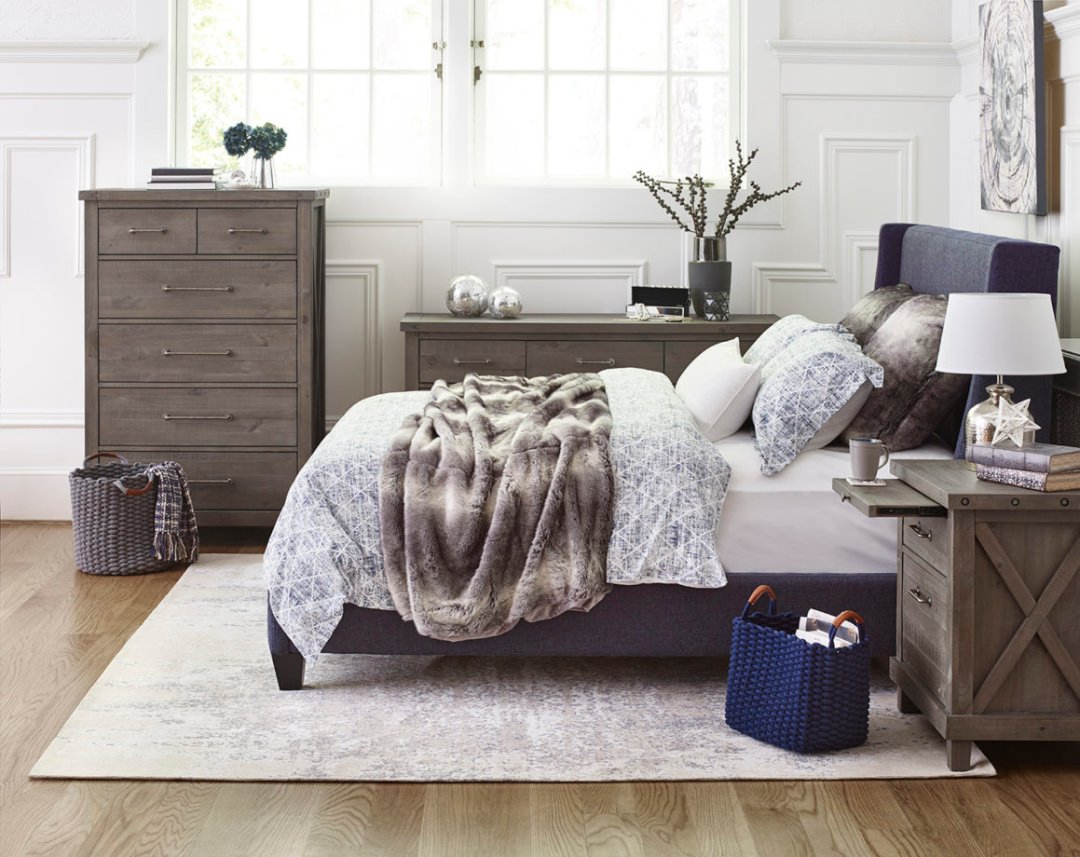 Featured: Ironside Nightstand, 6 Drawer Chest, 7 Drawer Dresser, Carey Queen Bed, Sansa Faux Fur Toss 24 x 24 Grey Wolf, Sansa Faux Fur Bedspread Queen Grey Wolf, End of an Era Wall Art, Vares Rug 60 x 96.
The cool blues and grey hues can be warmed up with texture, like the Sansa Faux Fur Bedspread in Grey Wolf.
For more items inspired by the Midnight in Marrakech colour-story, click here.