Each month, we go through Instagram looking through all of your beautiful photos with the #MyUrbanBarn tag, looking for someone to feature on our blog (and to send a $150 UB gift card). This month's winner is Liana aka @lianascaffidi on Instagram.
Could you tell us a little about yourself and your space?
I am 24 years old and living in Ottawa (Stittsville). My boyfriend and I moved into our brand new home a year and a half ago. The space featured in this photo is our living room, which is completely open-concept with our kitchen and dining room (literally no walls between those 3 main areas). I really wanted to make this space cozy because it is used for movies/shows, catching up with friends, drinking wine or tea, having snacks, etc.
How would you describe your decorating style?
I would describe my decorating style as modern rustic, as we have a modern home with rustic style features. I am drawn to inviting spaces that have a cozy feel and I like incorporating distressed items.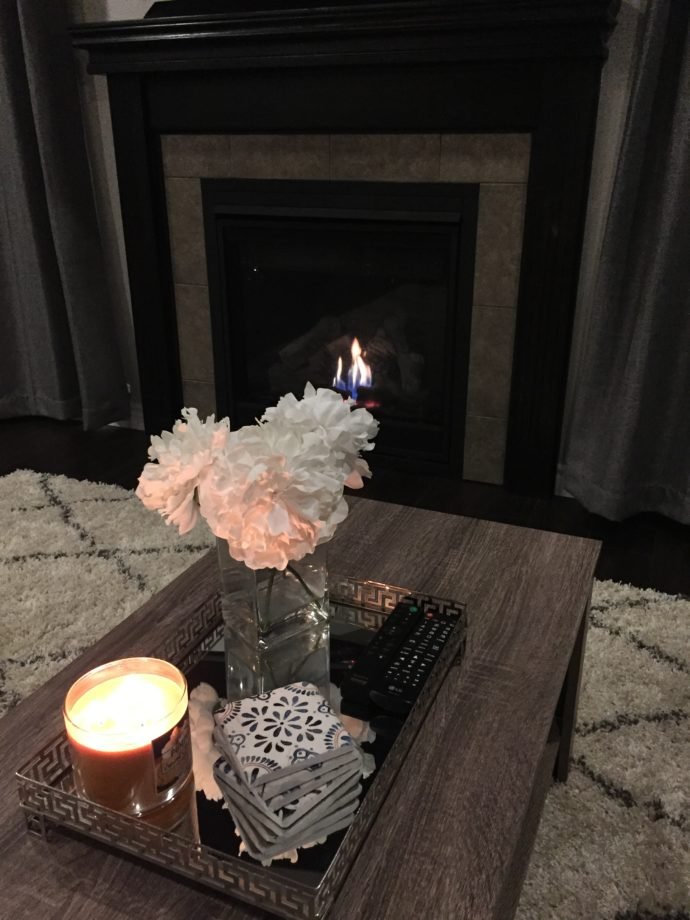 Tell us about your favorite Urban Barn piece and why you love it.
My favourite item in the featured photo would be the ivory/dark grey Anderson Rug. I feel like it really tied this room together. Having such an open-concept home, it distinguishes the living room beautifully. Although we have throws, pillows and a fireplace, this rug made the room feel that much cozier. I believe it's a favourite by all of us – our dog lays on it more than his own bed now! Speaking of dog, that leads me to another reason for why I love the rug: it's super easy to clean. I can vacuum directly on it which is essential for us with a husky. Also, I think it would be hard to see if it did get somewhat dirty because of its shaggy-ness, pattern and not being a stark white.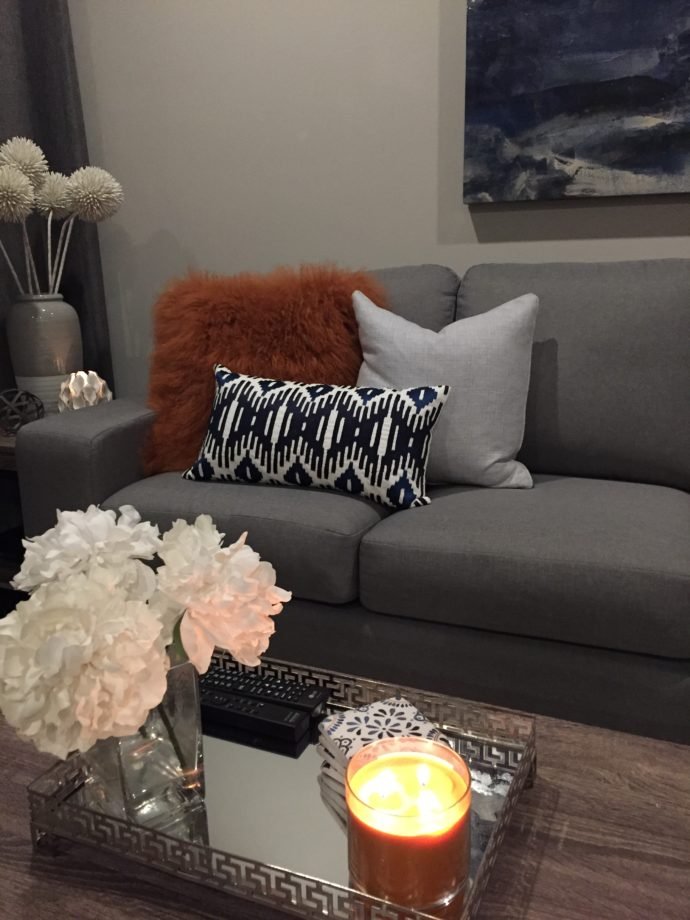 Which pieces were featured in your winning image?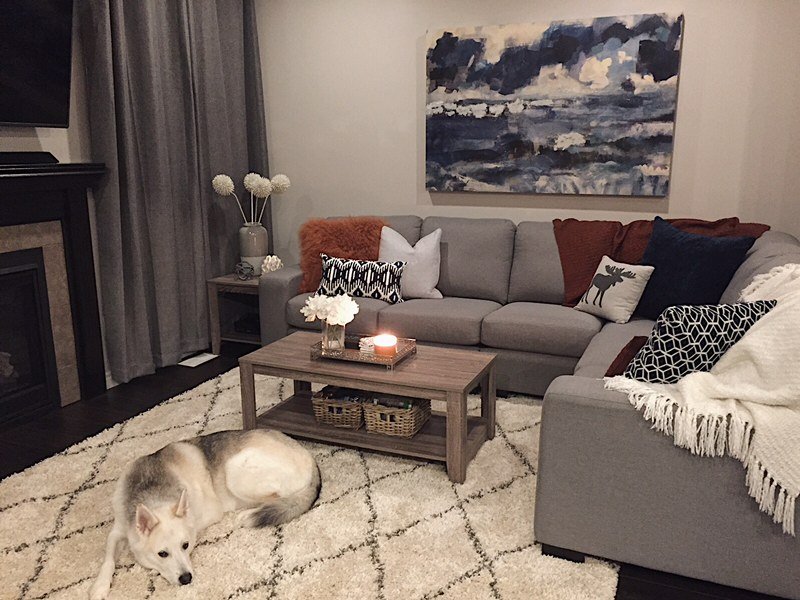 Where did you do most of your shopping?
I did most of my shopping at the Stittsville and Barrhaven Urban Barn locations.
#MyUrbanBarn Contest: Post a picture of your favourite Urban Barn products in your home to INSTAGRAM using the hashtag #MyUrbanBarn for your chance to win a $150 Urban Barn gift card! A new winner is chosen each month!
Get inspired with our previous winning entries here: 
#MYURBANBARN