Each month, we go through Instagram looking through all of your beautiful photos with the #MyUrbanBarn tag, looking for someone to feature on our blog (and to send a $150 UB gift card). This month's  winner is Sarah, aka @SVOGAN.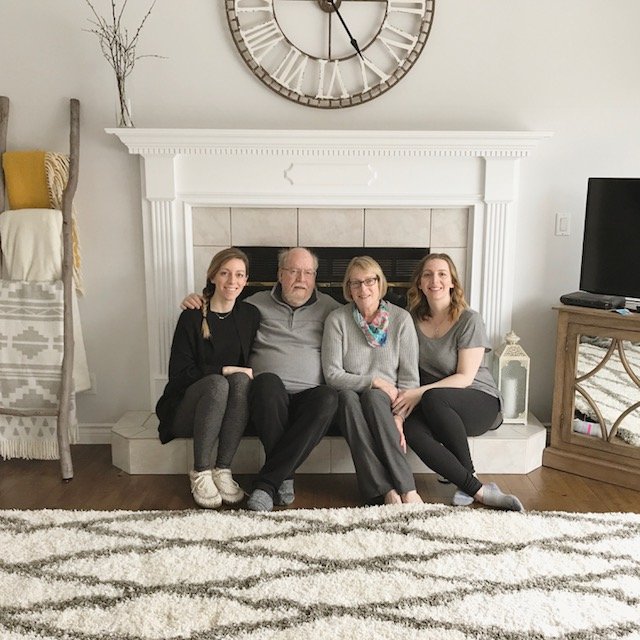 Products featured: Marcela Wall Clock,  Anderson Rug – Ivory/Dark Grey.
Could you tell us a little about yourself and your space?
I am born and raised in Grande Prairie Alberta. My passion growing up was volleyball and shopping, figuring out styles in fashion and decor from a young age. I live with my incredible spouse Randy. He and I are both teachers and have two children Kingston and Scarlett. I dream of owning a stylish retail space selling gorgeous indoor plants and curated items from local artists and across the world for the home.
Our space is simple, clean and monochromatic. If I had to label a style name it would be boho, eclectic and modern. There are many angular and geometric placements that just happened to accumulate. As you can tell too I am plant crazy, I feel like plants add to the warmth and coziness of a home.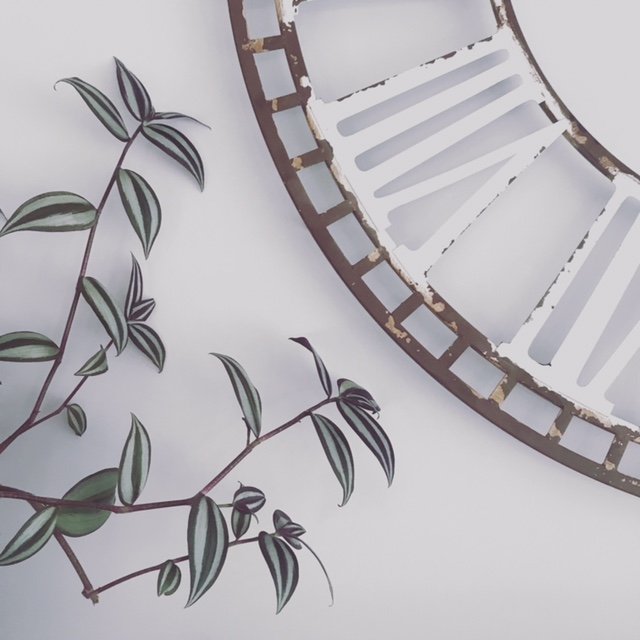 Product featured: Marcela Wall Clock
How would you describe your decorating style? 
The house is so well lit I was always focused on keeping it light in terms of color palette with a modern yet comfortable feeling. I was diligent that I wanted to stay light in terms of color and worked around the Sophia couch as the darkest piece adding and taking away as I went. I pinned, screen shot and brainstormed my life away and realized I can't be afraid to take pieces out to find the right ones for a vision.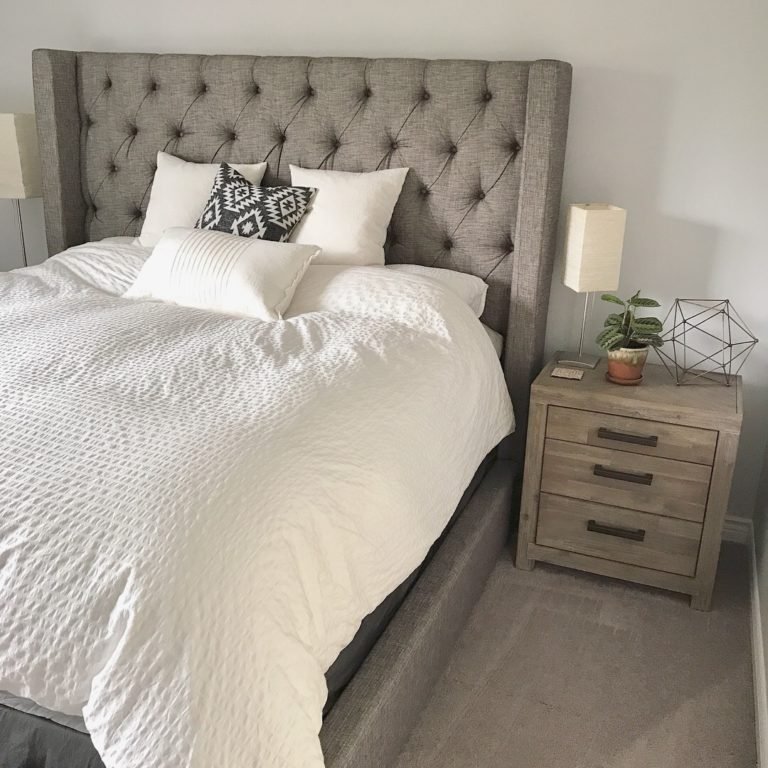 Products featured: Tofino Nightstand – Surf Grey,
Tell us about your favourite Urban Barn piece and why you love it
Oh, this is tough. I would say I love our Tofino coffee table and side tables In our bedroom. The herringbone pattern is one of my favorites. Equal to those pieces are our Sophia couch and love seat. The angular shape fit my vision exactly, it's firm, deep and so comfortable. Love the tony charcoal color as well. Then there is my Marcella wall clock! We structure our lives around the clock when fall begins and this piece is not only beautiful but so useful as well.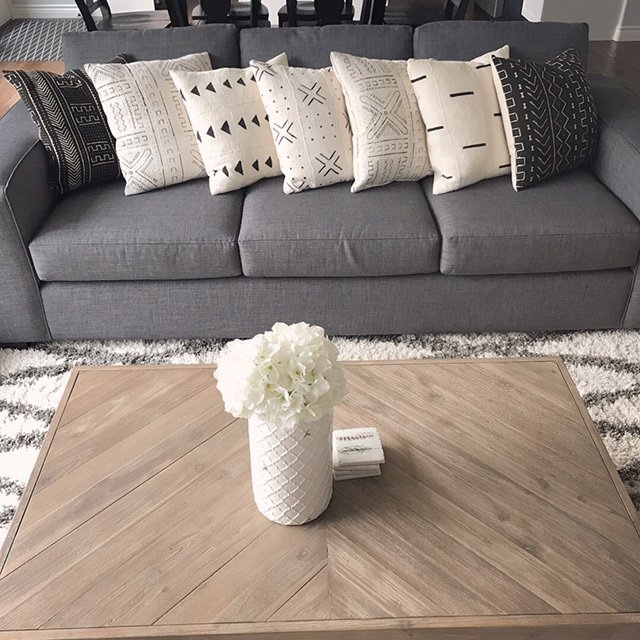 Products featured: Sophia Couch, Anderson Rug – Ivory/Dark Grey, Cecily Lattice Vase – White, Miu Feather Coaster Set.
#MyUrbanBarn Contest: Post a picture of your favourite Urban Barn products in your home to INSTAGRAM using the hashtag #MyUrbanBarn for your chance to win a $150 Urban Barn gift card! A new winner is chosen each month!
Get inspired with our previous winning entries here: 
#MYURBANBARN