Your home office is a place for concentration and creativity. It can be a quiet haven for getting your thoughts onto paper, or finishing off that project that you just couldn't get done elsewhere. We completely understand the need for having things just right. As anything out-of-place can be an unwanted distraction.
Let's start at the top, well the sides. Paint colour is everything.
Blue has been recommended as the most 'productive' colour. Brighter colours will give your mind a stimulation and encourage creativity. Red will make you want to do something physical, green will give you a sense of balance.
Feel like a combination? Choose a key colour and pick some accents to provide some refreshing shades of motivation. For less of a clash, pick lighter tones of your ideal colours.
Now that's sorted, it's time to get comfy. Your posture has to be just right so you can slave away at the computer or pouring over books all night.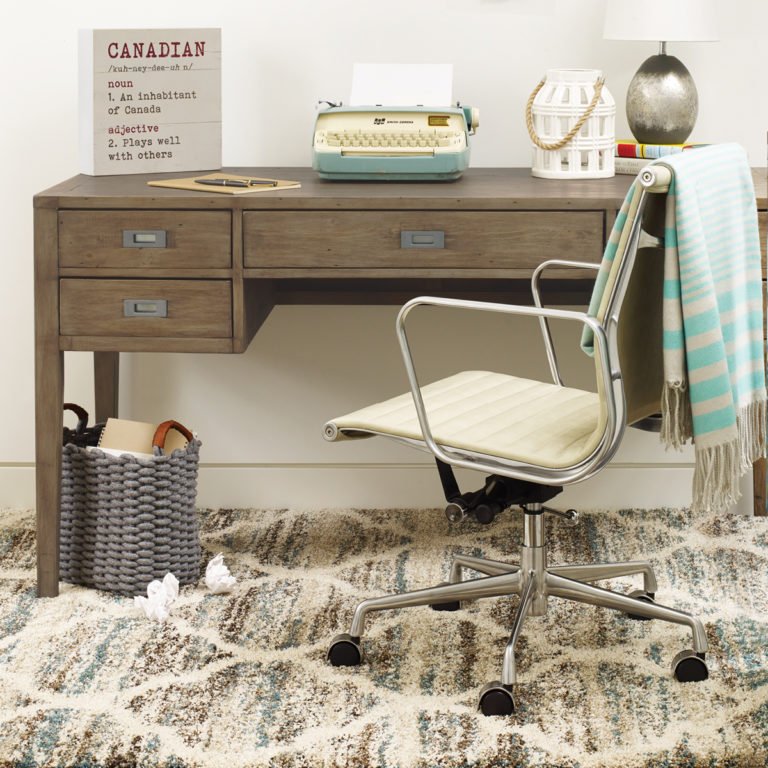 The Swift Office Chair in vintage oyster will give you a classic, clean look and will paid nicely with a solid desk, like the Ironside.
Your desk needs to be the right height and to have enough room to put everything you need to get to work. You'll probably be needing space for a computer, keyboard, mouse, perhaps a printer, and don't forget your notepad and room to put a few cups of coffee.
If you're looking for some character to your desk but are worrying about writing on a rustic piece, a blotter or writing pad will give you the best of both worlds.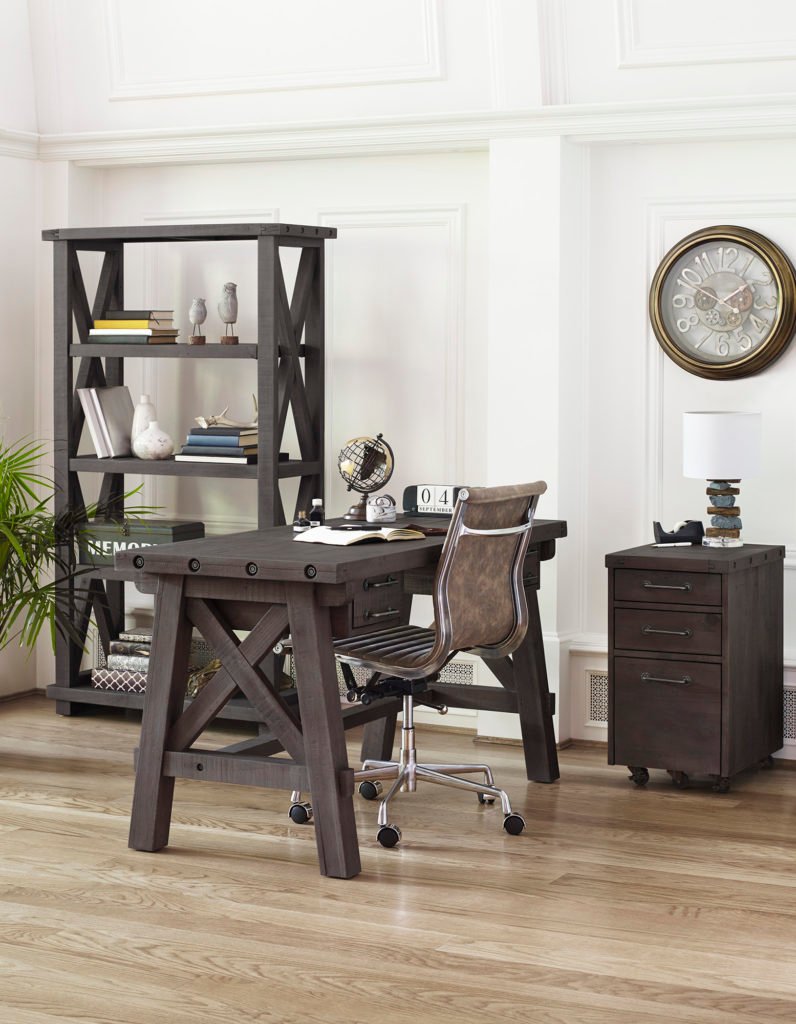 Products featured: Ironside Desk, Display Shelf, Rolling File – Rustic Grey; Gomez Office Chair – Aged Saddle; Aldrick Owl Decor; Worldly Globe Decore; Moby Perpetual Calendar – Black; Railay Table Lamp; Memory Box; Arnaud Book Box – Large; Simona Boox Box Medium – Menthol; Fleur de Lis Book Box – Medium; Bancroft Wall Clock.
Once you've got the basics sorted, add some flair with a book case or decor on shelves. They can be entirely practical, or more whimsical. Just don't add anything too fun or you'll never get that work done!
***Between August 25th – September 4th, take 15% off Office Furniture***