At last it's time for the Holiday season, and it's easy to go from a Hygge Fall into your Wintery celebratory decor.
We've been looking at how to introduce hygge and embrace the quiet coziness that can come when we focus on the important things like friends, food, soft lighting and softer blankets. Now it's time to add a little sparkle in your home to bring home the excitement of dinner parties, Christmas songs that we've heard a million times before and favourite old holiday movies that we can't help but love.
Having natural elements in your home is a hygge-staple, so a big fur tree adorned with your favourite decorations is perfect. Add lots of warm white twinkle lights and you've got a beacon of festive warmth in your living room. But why stop there? Don't your other rooms deserve a little love too?
Add a smaller tree in each bedroom, one in the kitchen, and a couple on your doorstop. They don't have to be fully decorated, but just add a few battery-powered fairy lights and the holiday feeling can spread through your home like an Elf looking for stockings.
We just love to celebrate any occasion, or weekday with food and the holidays are a perfect excuse to be indulgent. Whether you've got guests coming or you're having a family movie night, put together a hot chocolate bar.
You'll need:
A flask of hot milk
Big mugs
Marshmallows
Chocolate chips for stirring into your milk
Cinnamon (ground or sticks)
Spoons for stirring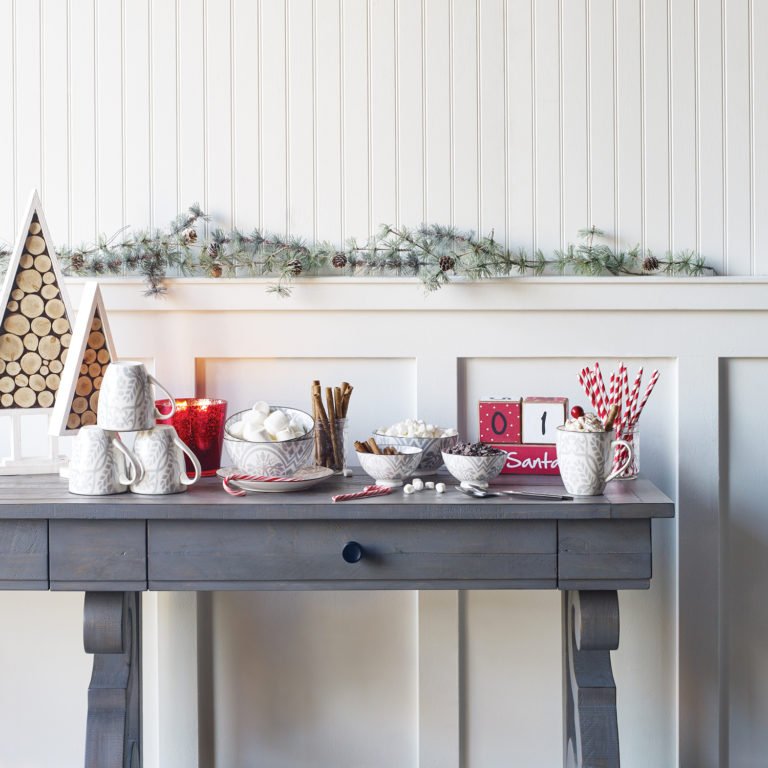 Featured: Banff Tree Decor – white, Christmas Coundown Calendar,  Menara Dinnerware Collection – green, Churchill Console Table.
Another way to add a little holiday spirit throughout your home is by filling your photo frames with either family photos of you playing in snow or celebrating winters-past, or some old Christmas cards that you held onto since last year.
Your Christmas stockings are too nice to be confined to the fireplace, try along the banister or on the coat hooks.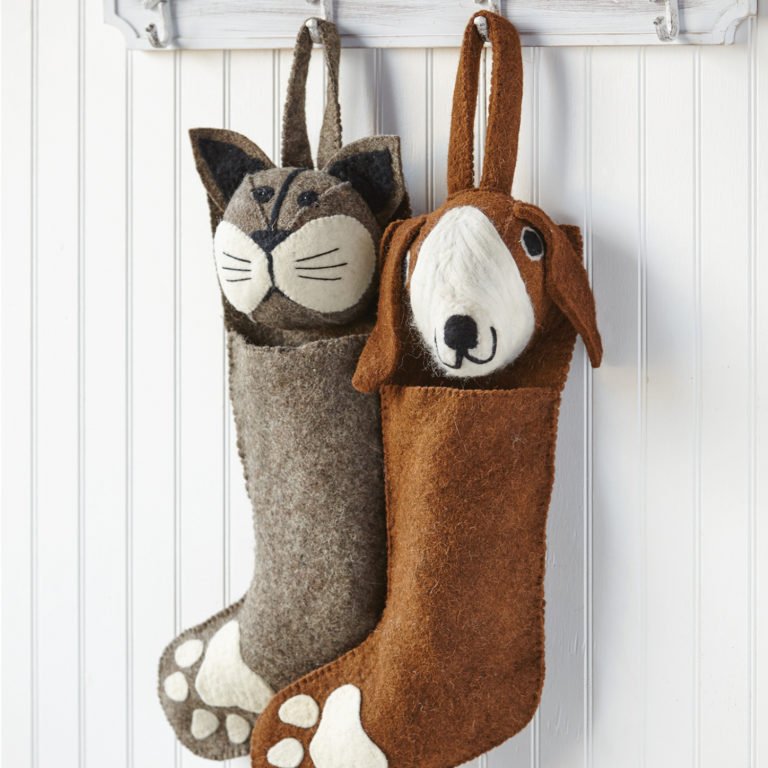 Featured: Felix and Rufus stockings.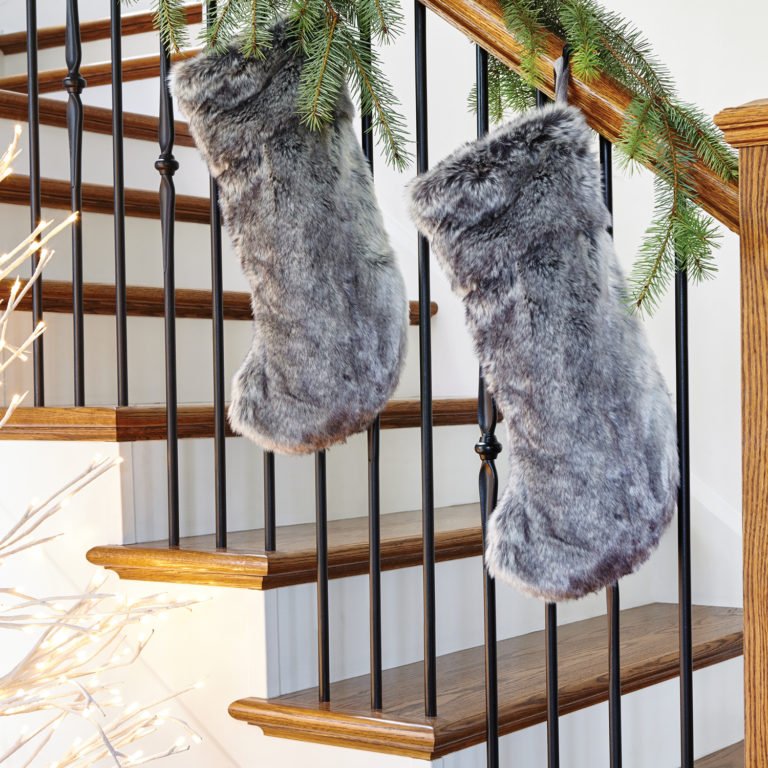 Featured: Sansa Faux  Fur Stocking – Grey Wolf. 
However you're bringing a quiet hygge moment into your home during the holidays, we hope that you take some time to enjoy some peace and happiness with those around you.
For more gift ideas and hygge inspiration, our team made a collection just for you, here.