As the hub of your home, your living room should be the sanctuary you retreat to at the end of the day to unwind and it's where everything and everyone you love comes together. Decorated to reflect your style personality, filled with pieces you truly enjoy, and as cozy and comfortable as can be, the living room is a personalized space that can be just exactly yours, while remaining the ultimate oasis for a little rest and relaxation.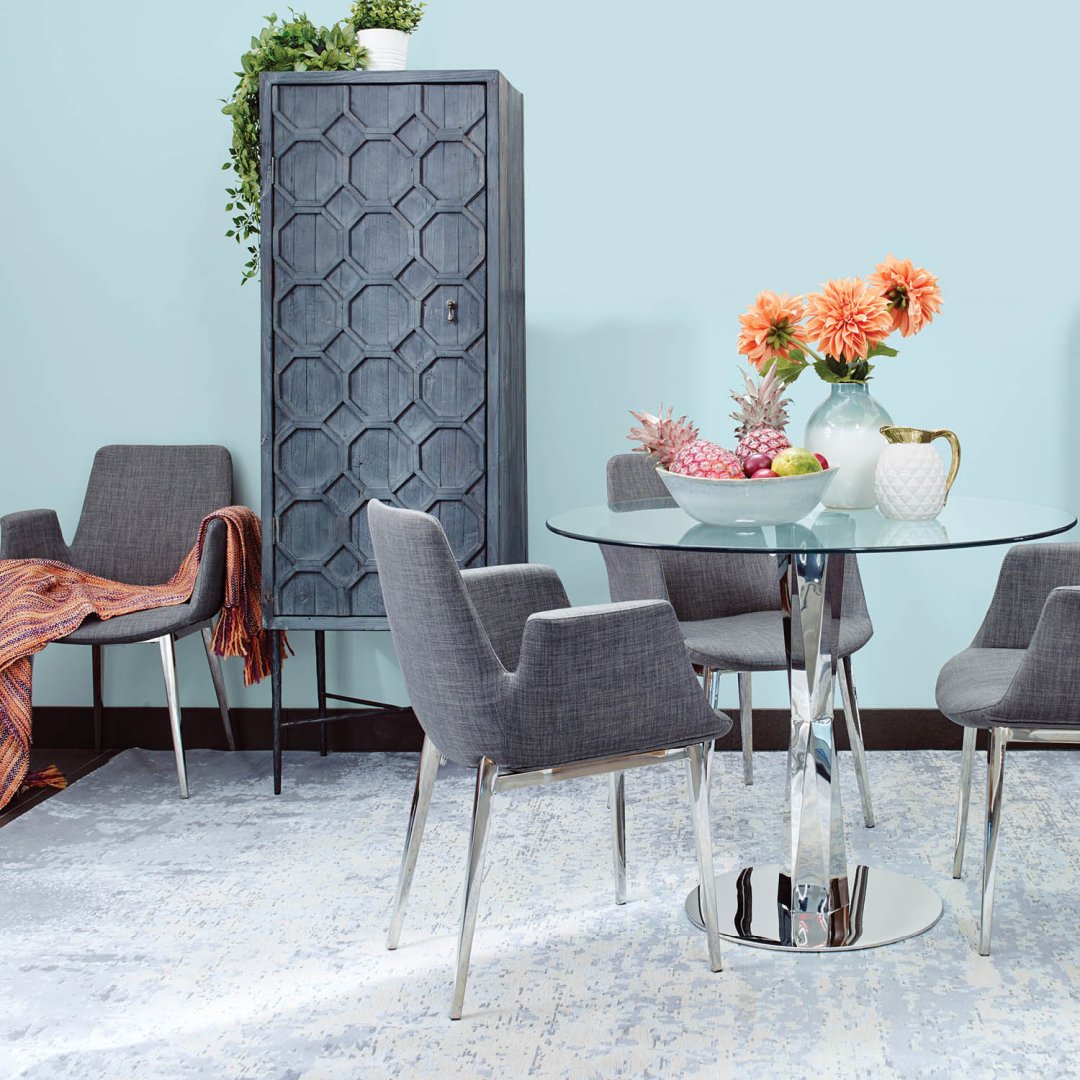 If you want to master the art of blending comfort with a space you can make uniquely your own, add a touch of eclectic bohemian elegance and a little mid-century modern sophistication into your home with the Amirah collection. Creating elegantly relaxed living spaces with a contemporary boho feel means blending beautiful patterns, textures, colours, and prints to inspire a space that's as individual as you are.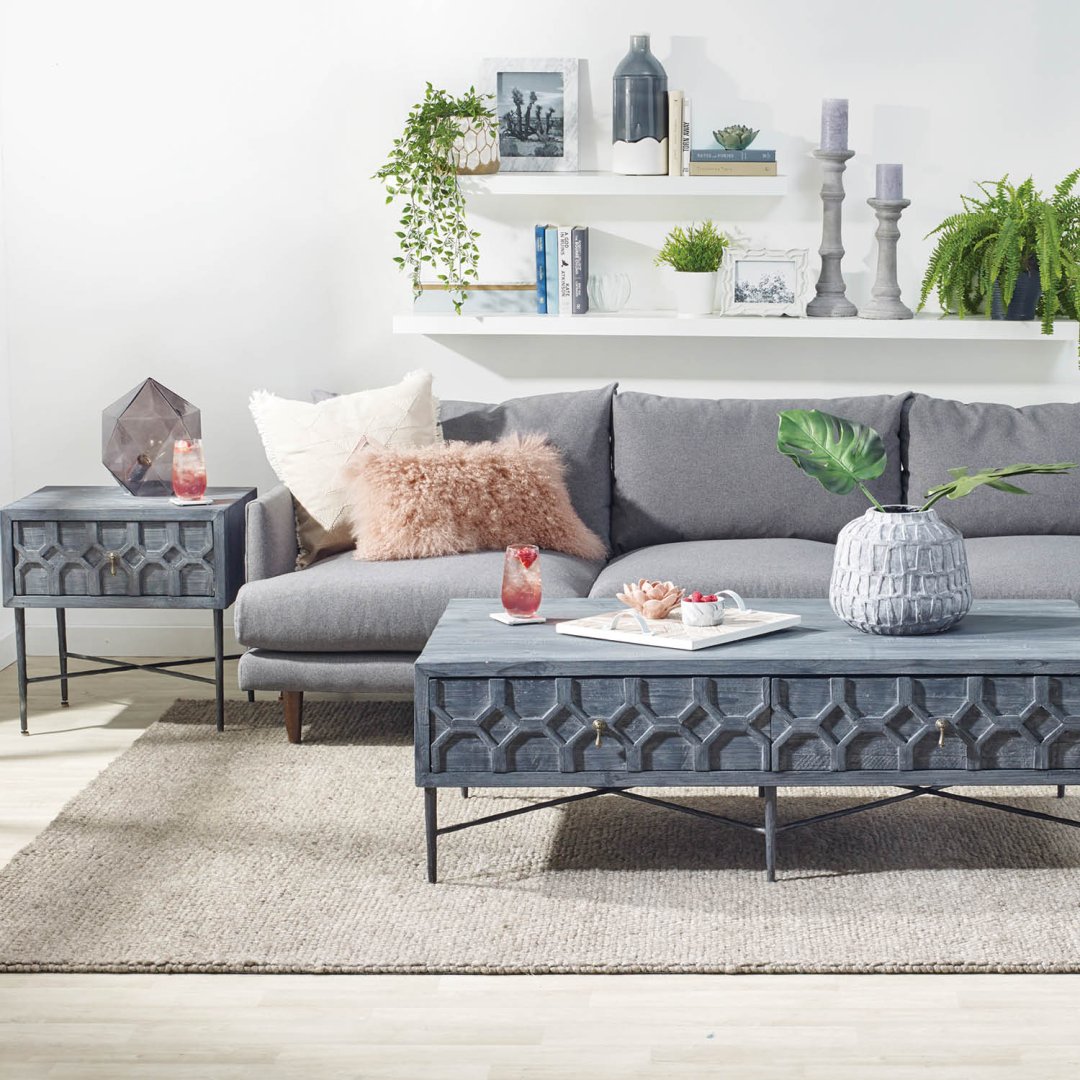 Quintessentially cool and chic for every room of your home, the Amirah collection has an eclectic flair that's reminiscent of worldly antiques and artisanal crafted pieces discovered during your globetrotting travels. The Amirah's old-world charm, showcased in its living room coffee table and side table, and dining room low cabinet and tall cabinet, is a result of a hand forged iron metal base with sleek, modern legs and woodworking details carved out of reclaimed pine for added visual interest and dimension. With a collection this full of personality and character, your living room and entertaining spaces will make a statement and do all the talking for you.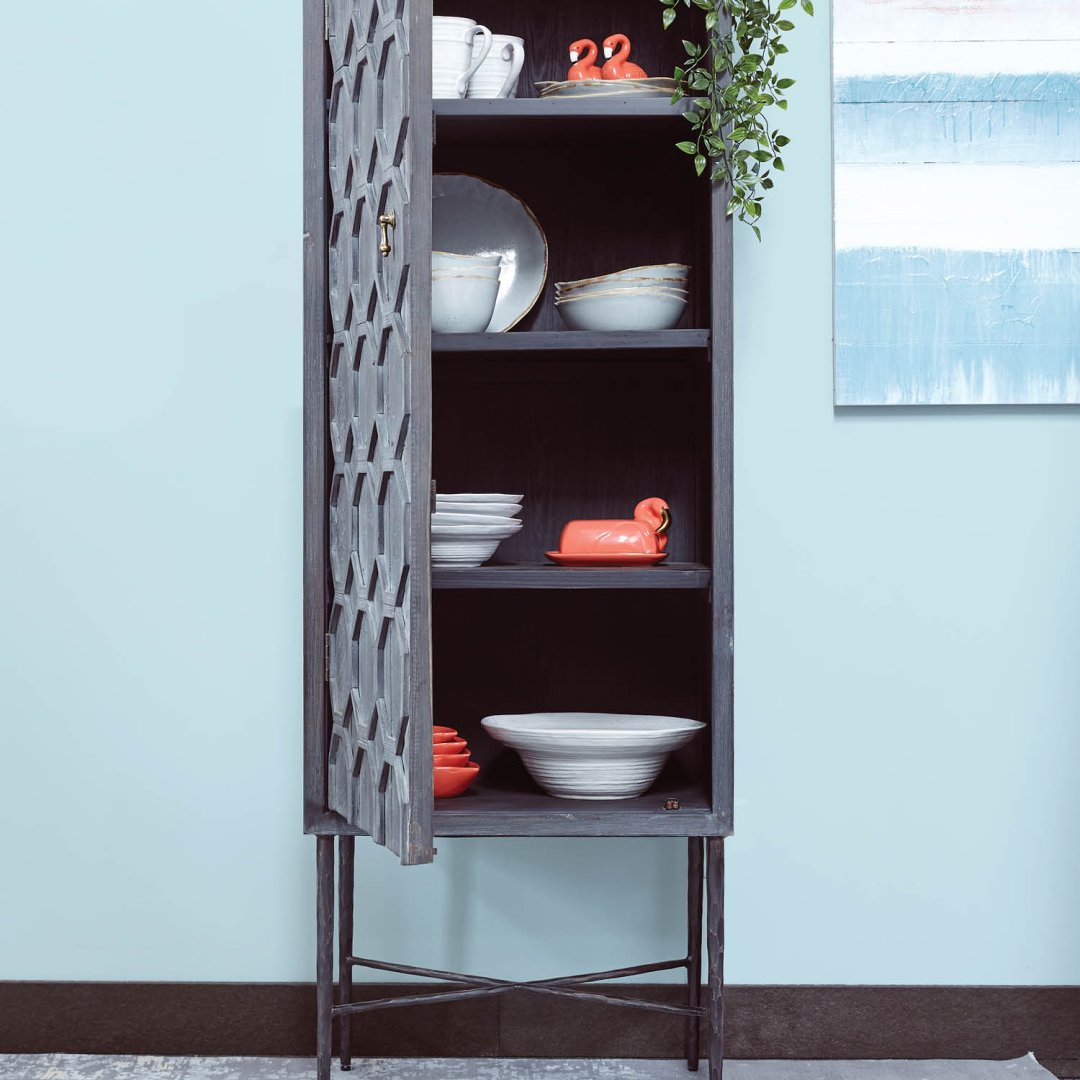 Enjoy 15-25% off when you shop all living room furniture, excluding custom, from April 26th – May 7th, 2018.