The Danish art of Hygge teaches us to embrace putting away small distractions and spend time doing what is important. Imagine an office or a cubicle that is designed just the way you like it, for you to concentrate fully on what you're doing.
One of the beautiful things about the whole Hygge concept is that we're encouraged to feel right at home, even when we aren't.
Here are 10 tips on how to make your work space 'Hyggeligt' (a warm atmosphere and enjoying the good things in life).
Make your desk your own sanctuary. Add a little candle that smells comforting even when it's not lit, frame a photograph of a memory or loved ones, and use your own special mug from home. If you've got a plant, add a few small twinkle lights to add a relaxing pool of light next to your monitor.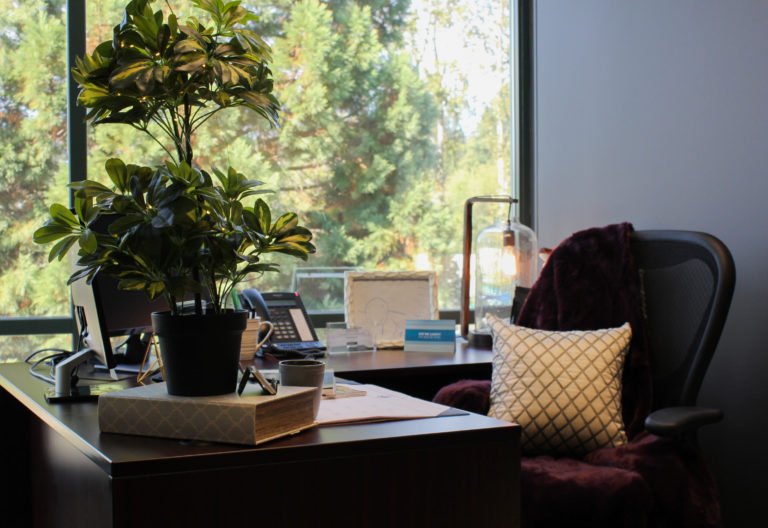 2. Have something green to connect you to nature. A plant or two in a corner of your desk or office will do wonders for your mood, as well as help create a little extra oxygen. Don't worry if you don't have a green thumb, try some succulents or air plants. They pretty much take care of themselves.
3. Take breaks and make the most of your lunchtime. No matter the weather, bundle up and go outside. If it's raining, bring an umbrella, if it's snowy then wrap up. You need to get a little fresh air and stretch your legs if you're going to make it through those afternoon meetings or the mountain of emails in your inbox.
4. Play with lighting. If you have your own office space, turn off those nasty fluorescent lights and get a lamp or two. For ideal desk lighting, have a lamp behind you or off to the side of your monitor to avoid eyestrain.
5. Do something nice. Is your colleague having an issue with the printer, does someone feel a little down, or have your team been working extra hard to meet a deadline? Maybe someone just needs to go for a walk and vent. Be the person with a solution, ask if you can help, or bring in some pastries for the team. It feels good.
6. Work as a team. In the Danish culture, they're taught from childhood to find or give help when overcoming a problem. Asking for a little assistance shows strength of character and lets someone else share the sense of achievement when it's finished.
7. Put your phone away. You're going to hear this a lot throughout any sort of conversation about taking time to enjoy the small pleasures, or embracing time with people. Our phones are a device for distraction. Put them away and look up.
8. Talk to people, not head around the corner pop-ins, but really talk. Make an appointment, book 30 minutes to meet in the break room or in a meeting room and get into a real conversation about how your teammate, friend, boss, or someone you don't really engage with in the office is doing. Make a connection and build trust. Hygge is all about real human connection but it'll take time to nurture.
9. Get comfy, bring a toss pillow or a throw blanket to feel a touch of coziness. Try a thick-knit or fleece material if your office air conditioning is set to North Pole, or find something a little lighter if you're just after something soft to comfort you after another tough meeting.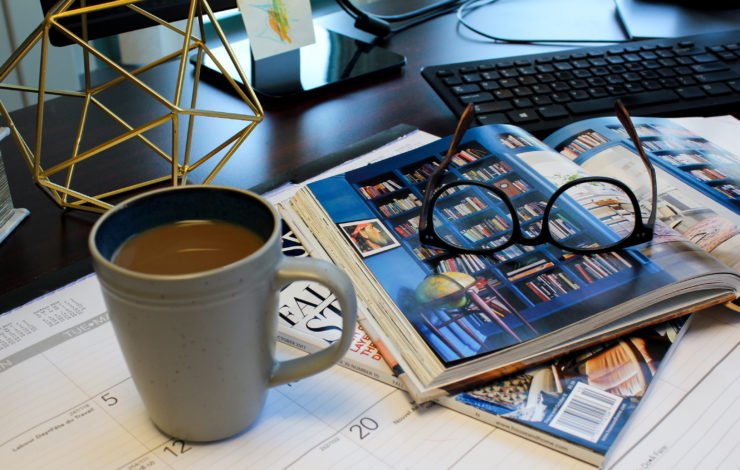 10. Have an afternoon treat, you deserve it. We all get that 3pm slump when we just can't stop looking at the clock. Why isn't it 5pm yet? Give yourself a little break. Put the kettle on or brew some fresh coffee, and while you wait, step outside to get some air. When your hot drink is just right, grab a pastry or something delicious and enjoy it at your desk while you get your head back into the project for the final stretch of the day.